YouTube is one of the world's most popular websites. It is, in fact, the second most visited website after Google and the YouTube search data backs this statement. YouTube's potential is enormous, with nearly 2 billion users spanning a wide range of demographics. There is room on the platform for everyone, from brands to self-made YouTubers. YouTube analytics tools are a must have in every marketer's arsenal.
Of course, this does not imply that everyone gets it right. Data and analysis are always necessary for a successful YouTube strategy. You cannot improve if you do not know where you are going wrong or right. Most people understand how to create and upload videos, but the main challenge here is analyzing the performance of YouTube videos. This is where analytics tools and content marketing techniques come in handy.
Check the YouTube analytics tools below to learn how to collect, analyze, and apply data. Who can say? Perhaps this is the step you need to take to become one of the most popular YouTubers on the platform.
10 Awesome YouTube Analytics Tools to Try in 2022
YouTube analytics are important if you wish to take the help of data to improve your content and channel statistics. Here are some free and paid tools that can help you fetch the required data:
These tools can serve as a goldmine of YouTube analytics data if you know how to use them and what to look for. Now that you know the tools, let's learn a bit more about them in detail.
The first item on the list is what YouTube offers as a free analytics tool. YouTube has a built-in analytics tool that can be extremely useful for beginner-level monitoring. You have access to all of the primary-level analytics that will assist you in analyzing how your content is performing.
YouTube Studio can also generate interaction reports, watch time reports, and earnings reports. All of these reports assist you in analyzing your channel and individual videos. To view the data, you can configure metric settings based on your needs.
YouTube Analytics can assist you in answering questions such as:
What is the average age of the people watching your video?
How long did they spend watching your video?
What are the sources of traffic for your videos?
All of the responses will assist you in developing a better YouTube strategy for growing your channel.
Pros:
The benefit of using YouTube Analytics is that it is free.
It has a simple and easy-to-use interface that makes it simple to navigate even for beginners.
You can make all of the data available offline in the form of spreadsheets.
Cons:
Except for the real-time section, all other metrics have a 2-day delay.
It is ineffective if your subscriber base is small.
Because some content creators are unaware of this tool, they do not take advantage of YouTube Analytics.
Unmetric is a powerful YouTube Analytics tool powered by Artificial Intelligence. It is beneficial to track your YouTube marketing strategies and analyze their success in relation to your objectives. Unmetric is notable for its ability to help you understand competitors, peers, and partners through the use of YouTube algorithms.
You can assess the efficacy of various elements and creative video content approaches. You can track your hashtags and see how many people watched your videos. It also computes a custom engagement rate based on your customer base and engagements on its own.
Pros:
It is AI-driven, allowing it to process raw data more effectively.
If you have any problems using the platform, it offers excellent customer service.
The tool is simple to use and lacks complex features.
Cons:
It is not free, and no pricing information is available.
It is missing a comprehensive database.
You may encounter difficulties when using the tool, such as the tool crashing or ceasing to function.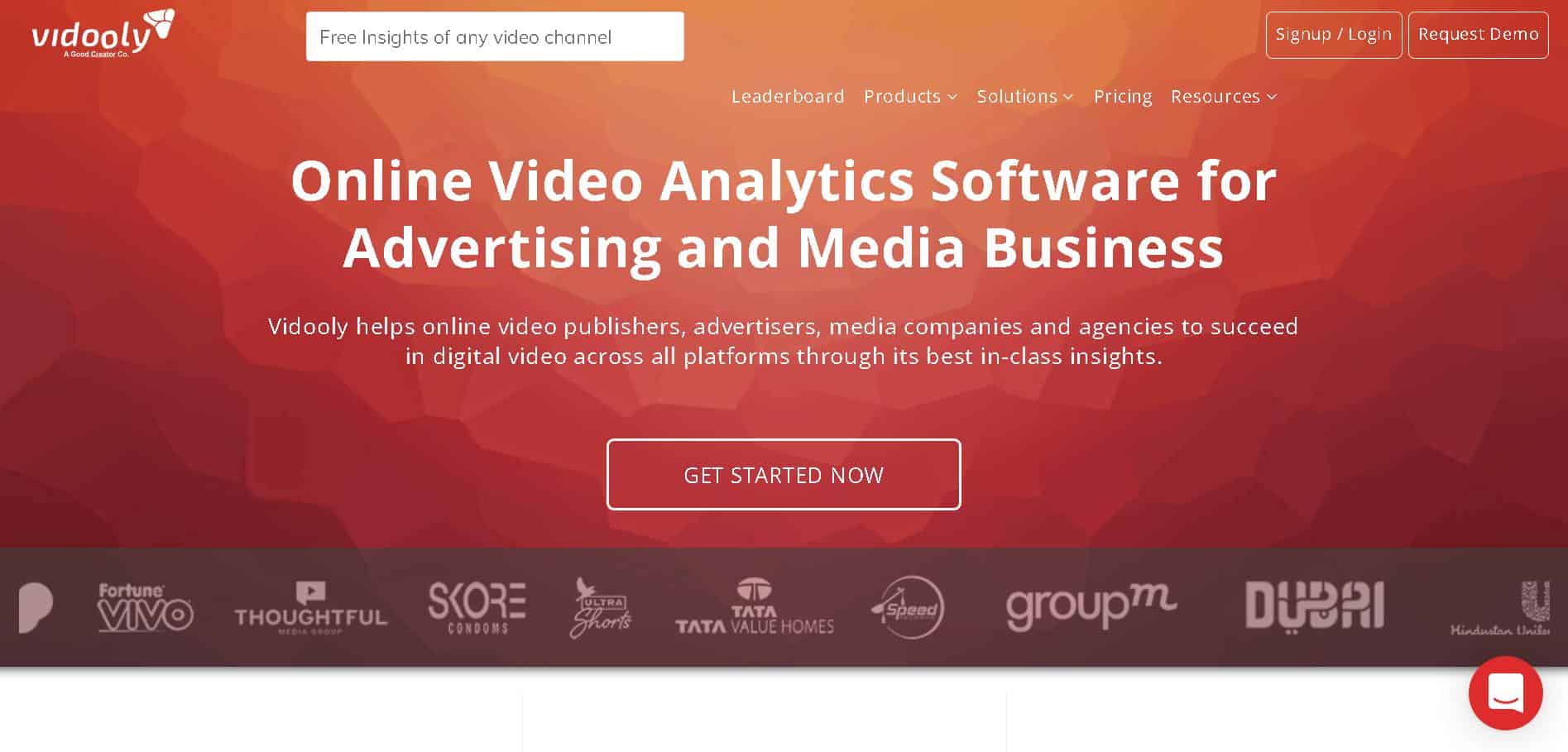 Vidooly is yet another effective analytics and ROI tracking tool for your YouTube campaigns. It includes features such as competitor tracking, suggestions, video tags, comment management, best upload time, subscribe behavior analysis, and many more. It also assists you in locating the appropriate hashtags for better hashtag marketing for your brand.
You can use all of these features to strengthen your YouTube marketing campaigns and outperform your competitors. If you follow all of the practical advice provided by this tool, you can significantly increase your user base and, as a result, your engagements. By paying $9 per month, you can gain access to its premium features.
Pros:
It has a keyword research tool that can help you improve your SEO reach.
You can monitor your subscribers' activities on YouTube and see what other types of content they watch.
You can gain access to better-performing metadata tags.
Comment management assists you in dealing with negative comments.
Cons:
You will receive a free trial, but you will not have access to any free versions.
If you encounter any difficulties, there is no help available.
ChannelMeter is a high-performance analytics tool with an extensive dashboard. You can learn a lot about your audience, and this tool can help you monitor your overall channel and individual video performance. This tool also allows you to track the activity of influencers so that you can incorporate new ideas into your strategy.
ChannelMeter facilitates the generation of reports in real time. Its intuitive analytics aid in the simplification of complex data for your convenience. You can also use this tool to track your YouTube revenue on a daily, weekly, or monthly basis. The best feature of this tool is benchmarking, which allows you to compare your performance to that of others in the industry.
Pros:
The dashboard contains a wealth of information in the form of interactive graphs and charts.With its benchmark feature, you can quickly identify flaws.
You can analyze and categorize your channel or video data more intelligently and easily.
This advanced analytics platform can be difficult to use for a beginner.
You do not have free access to the tool.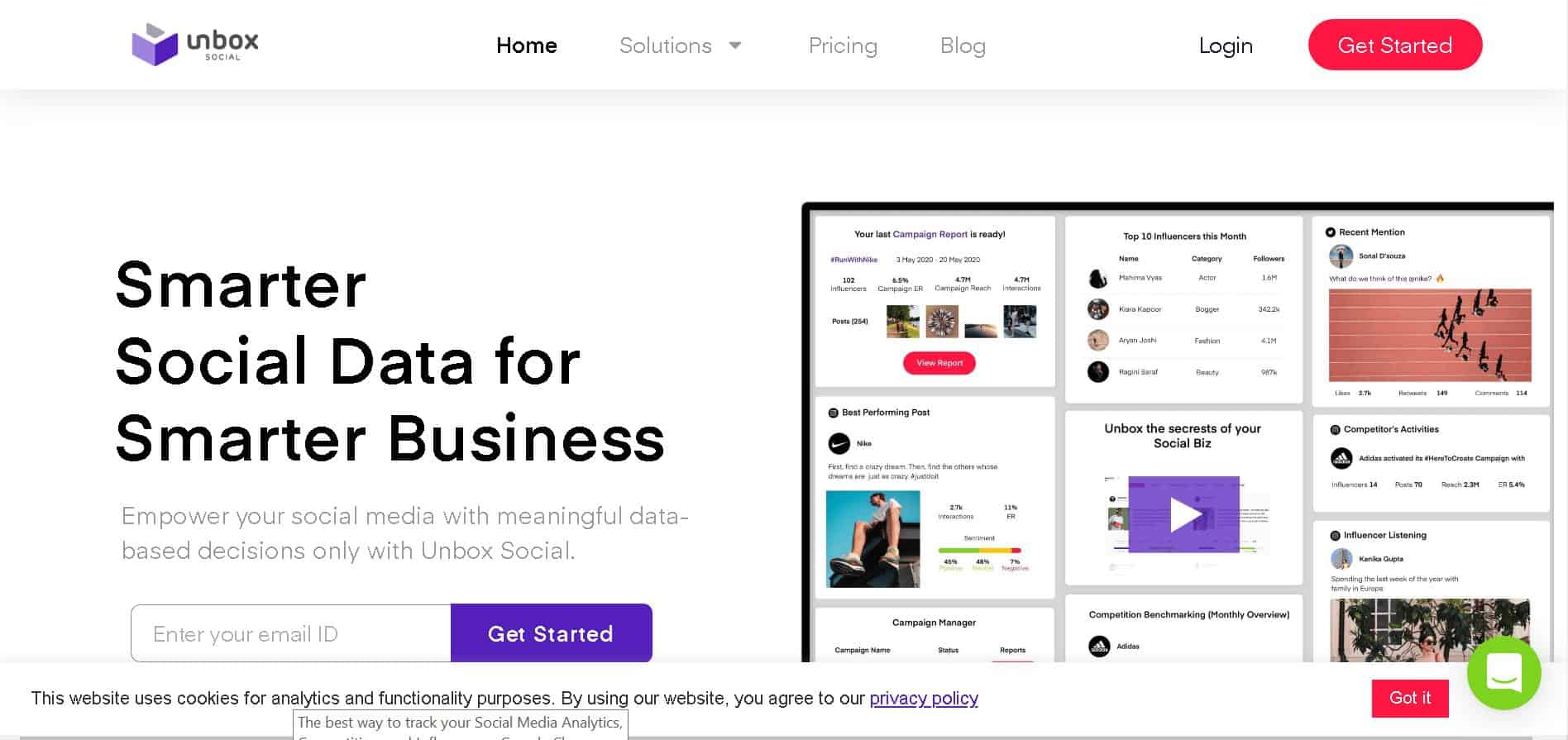 UnboxSocial is one of the powerful YouTube analytics tools for tracking your campaigns. You can use this tool to determine the best time to publish content on your YouTube channel. Aside from that, here are some of the tool's key features:
Video distribution
Rates of retention
Growth rate of subscribers
This tool places a premium on the demographic section, allowing you to access detailed user insights such as gender, age and location. It can also help you determine the presence and position of your competitors. You can also download all of the analysis reports in PPT, XLS, and PDF formats.
Pros:
If your YouTube videos are not performing well, you can completely re-strategize your campaign.
UnboxSocial's chat support team will be there to help you.
Cons:
They do not offer a free version.
They do not make pricing available to the public.
The platform is not mobile-friendly.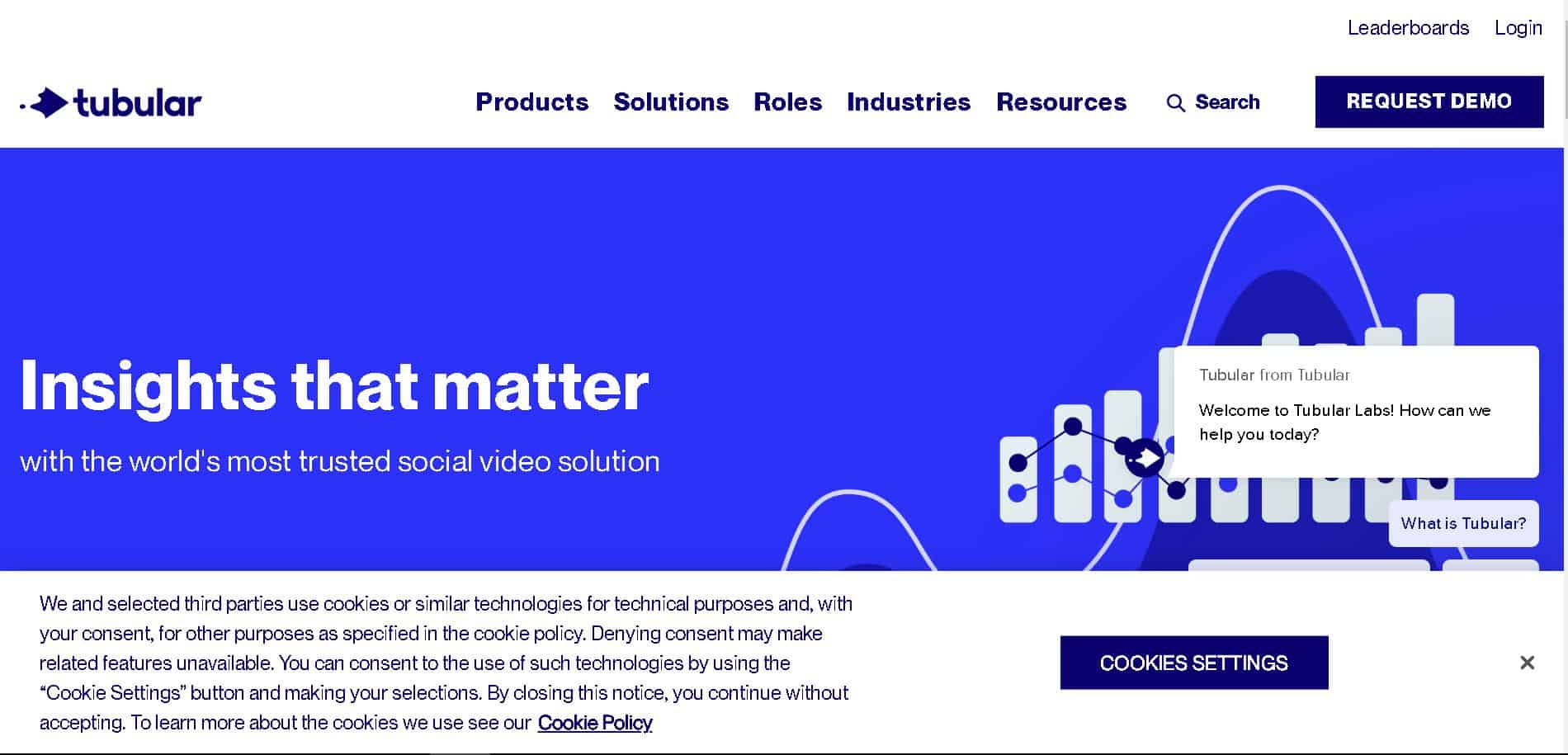 Tubular Labs is an interactive analytics tool that can assist you in analyzing and quantifying trend opportunities for improved performance. With the help of its video intelligence feature, you can improve your video content strategies.
This tool also assists you in finding and filtering videos that are relevant to your business needs so that you can learn from them. It distinguishes itself from the other analytic tools with features such as video duration analysis, genre analysis, and format analysis. It is available in two versions: Pro ($17 per month) and Enterprise ($36 per month).
Pros:
You can use the audience insight feature to learn more about your target audience.
There is a wealth of information available about your YouTube campaign.
Rapid turnaround of large data sets
Cons:
Its pricing is on the high side.
It requires a minimum of two users to start a plan.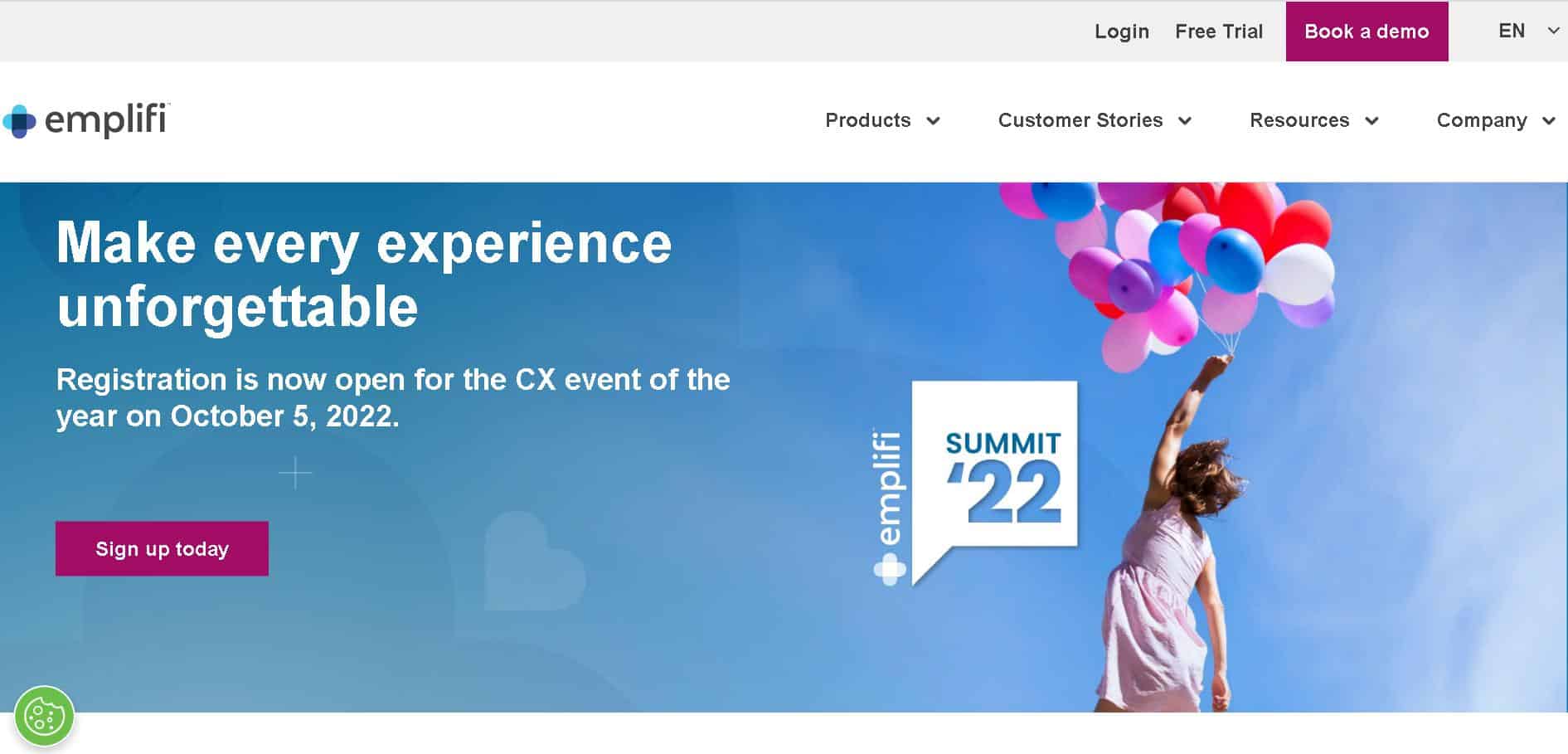 Emplifi, formerly known as Socialbakers, distinguishes itself from the competition with three standout features. The first is a tool for content intelligence. This feature helps you determine the best time to post your video for your target audience.
The second feature is that it monitors social media. Its insights from various sources are extremely accurate. The third feature is its sophisticated audience analytics. It provides all audience-related information, from location to gender.
Pros:
It has an excellent reporting system that allows you to easily export data.
When compared to other analytics tools, the results are more accurate.
It is simple to switch profiles.
Cons:
The engagement rate metric is incorrect.
A video cannot be scheduled using the scheduling tool.
The cost may be on the high side.
This is a popular YouTube analytics tool that is ideal for managing multiple YouTube channels at once. It sheds light on new ways to improve your video strategy. It is simple to use and navigate. The tool also provides a wealth of useful reports and data to assist you in evaluating your YouTube performance.
To improve your YouTube campaign strategy, you can easily access multiple reports based on various metrics. You can also export the data in PDF, CSV, XLS, or JPG format to make the reports available offline.
Pros:
You can personalize your dashboard by selecting desired KPIs.
It is excellent for benchmarking and is extremely simple to use and navigate.
Cons:
It does not provide a comprehensive analysis.
Handling swap commands can be taxing on the system at times.
Also, read: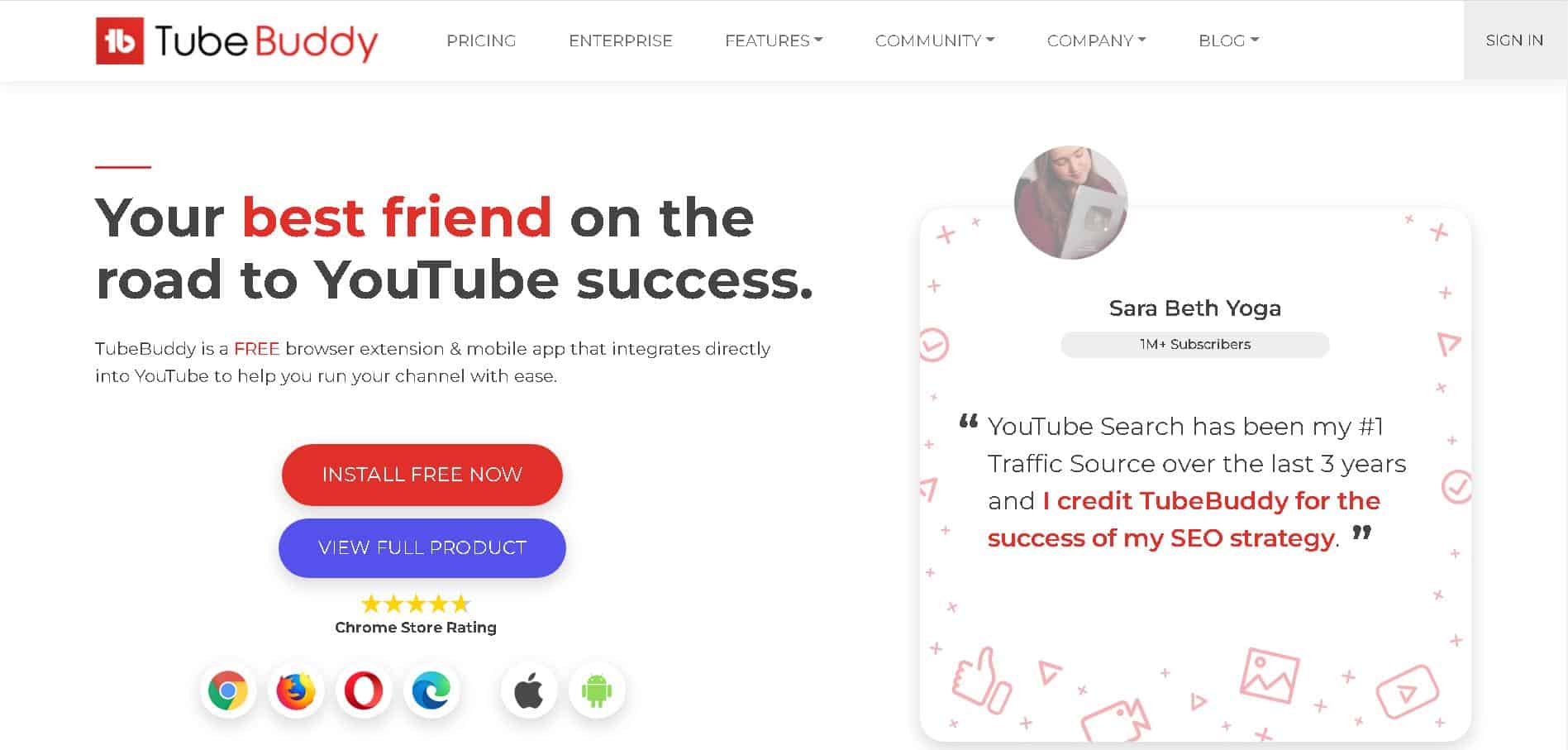 TubeBuddy is specifically designed with all YouTube guidelines in mind. This tool can also assist you in curating your video content. It also allows you to create interesting titles, descriptions, and meta tags. You can use TubeBuddy to create videos that are relevant to your brand's goals and target audience.
Pros:
It has a visually appealing data presentation.
Excellent customer service via email, Twitter, FAQ, and phone.
Integrations and bulk processing are time-saving tools.
A/B testing is restricted.
You may become perplexed by the accessibility and navigation.
When using a YouTube page, the dashboard presentation becomes more difficult.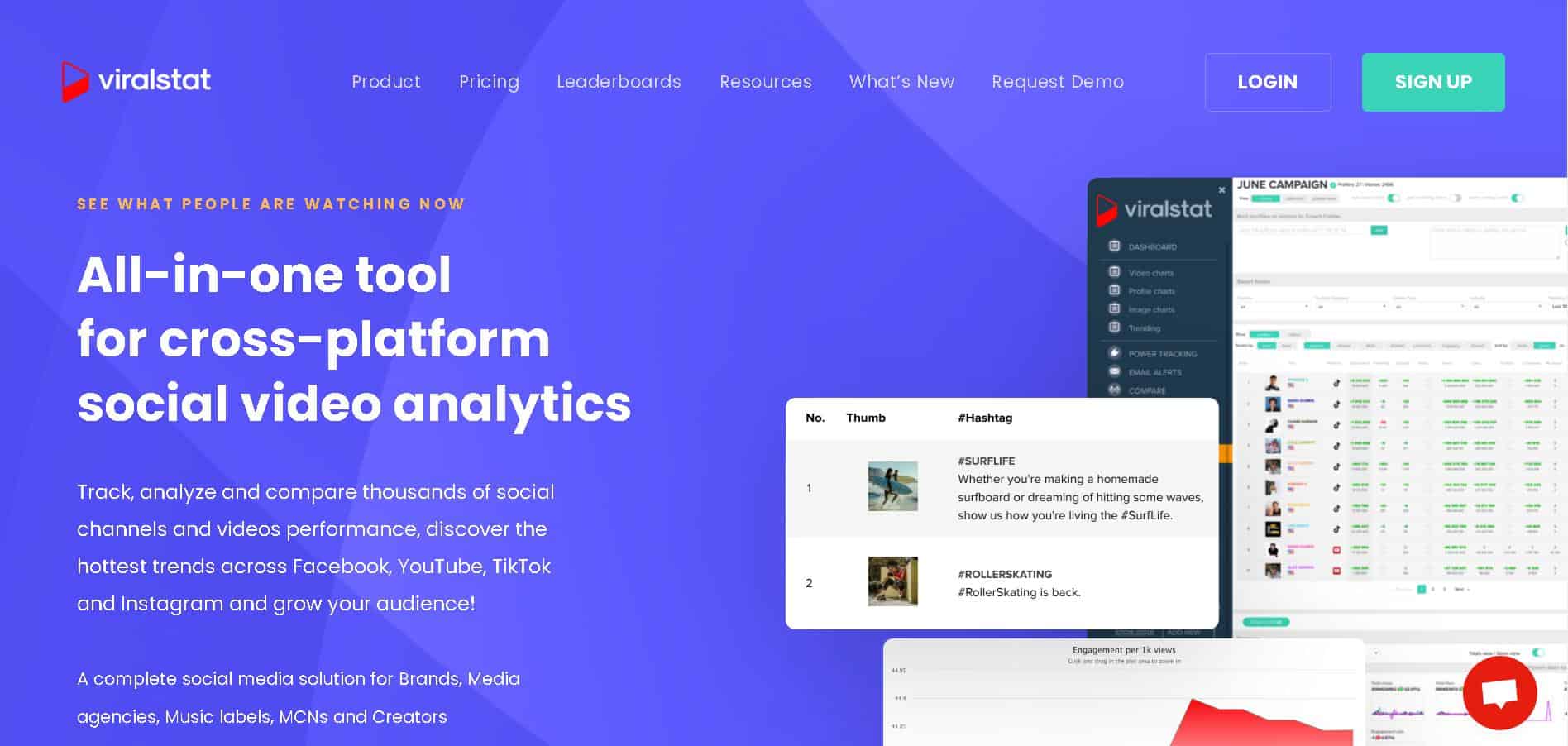 It is one of the most effective YouTube analysis tools. It not only focuses on competitor research but also assists you in effectively analyzing your videos. You can plan your YouTube content to increase engagement and outperform your competitors. It is a dynamic, user-friendly, and effective tool.
Pros:
It displays all of the trending videos in your niche for content inspiration.
The tool's overall operation is simple to grasp.
It provides a free trial as well as a free demo version.
Cons:
Its most ideal plan, the corporate plan, is on the pricey side.
The tool can often go slow, taking too much of your time.
What Is the Purpose of YouTube Analytics Tools?
What you do not understand, you cannot use. What are your objectives for using YouTube? Is it for brand marketing or simply building a customer base for your company? Whatever the case may be, the best YouTube analytics tools will provide you with access to various types of data such as:
The number of views
Total number of subscribers
Favorites and dislikes
Comments
Gender and location
Aside from the benefits mentioned above, you will also have access to viewers who are watching your videos on their website. It is known as playback location.
Finally, how many viewers watched or canceled your video is also important when you are framing a new strategy. The best YouTube analytics tool will provide you with this type of information. YouTube analytics tools are further required to:
Improve your video production skills.
Recognize the types of videos that attract the most viewers.
Determine your intended audience's gender and location.
Conclusion
Choosing the ideal reporting tool that perfectly meets your business requirements can be a difficult task, especially with so many tools on the market. Using one of these tools, whether you are a brand looking to increase your YouTube exposure, an agency, or a content video creator, saves time, energy, and effort while tracking and measuring your YouTube statistics and data.
Frequently Asked Questions
Which YouTube analytics is the best?
Here are some of the most popular and highly ranked YouTube analytics tools for 2022:
1. UnboxSocial
2. Vidooly
3. Tubular Labs
4. ChannelMeter
5. Quintly
What analytics does YouTube use?
There are different metrics to track your channel and video performance on YouTube. The site uses all of them to monitor your progress and know about the type and quality of content that you produce. Here are a few of them:
1. Average watch time
2. Views
3. Age group of your audience
4. Location of audience
5. Language of video
Does YouTube have free analytics?
YouTube offers free analytics for its platform. You can access them by simply clicking on your channel and selecting the 'Analytics' option from the menu that appears.