Are you planning to work with another person on a specific Google ads account? You could also be trying to gain access to help someone or granting access to a Google ads agency. Nowadays, paid advertising services are utilized by almost every big player in the industry and it is critical to know how to grant Google Ads access account before you use these services.
Please note that granting access to the account is very different from requesting to share the Google ads account. Both the procedures are very handy for advertisers. No matter what path you are choosing – the output will be much the same. It is recommended that you always work with experienced Google ads professionals.
Experienced professionals can tell you about responsive display ads and much more. Do you want to understand how to grant or get access to a Google Ads account? Keep reading to find out.
How to Grant Google Ads Access
You need to remember it is your Google account that you are giving someone access to. You should always have full control over whom to grant access to. You can also get and give administrative access for a Google account. There are two ways to do this:
Adding the new party as a user
Give approval to their request for access
Step 1: First thing to do is to login to your account. Click on the tools icon and then choose account access.
Step 2: You will reach the users management page. Click on the blue (+) button and add the person you want to grant access to.

Step 3: What relation do you share with this person? Grant the appropriate access level here.
An invitation request will be sent to the person you have granted access to. They will receive it via email and sometimes also as a pop-up on their mobile device, if they have the account logged in on it.
Giving Approval to an Access Request
Give your account number to the person you want to grant access to.
You will have the option of accepting or declining the request.

Gaining Access to a Google Ads Account
You need a Google Ads Manager account for this.
Once you set it up, it will be easy to gain access.
Step 1: Log into your account and find the accounts option.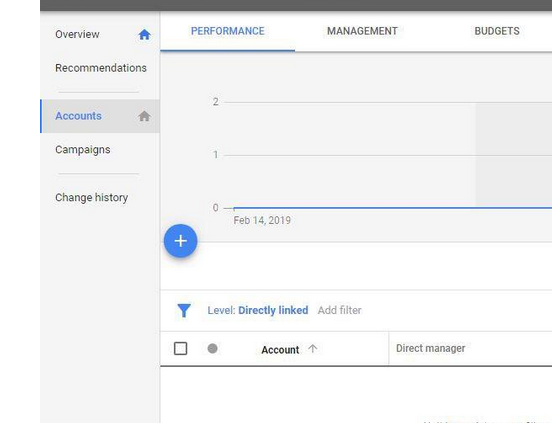 Step 2: Click on the (+) button and you will find the following option –
Step 3: Click on link existing account and type the account number.
Step 4: Select 'send request' option to ask for approval. The owner of the account will then accept or deny it.

Make sure you tell the owner of the account that you are sending a request to them. It is crucial to inform them.
Also, Read
Concluding Thoughts
We hope it is clear how you can gain access or give access to a Google Ads account. Make sure you follow the step-by-step method to get it right. Make sure you follow all the steps with caution to avoid giving away sensitive data.
FAQs
What are different access levels in Google Ads?
The different access levels in Google Ads are:
 
● Administrative Access
● Standard Access
● Manager account with Administrative Access
● Manager account without  Administrative Access
● Read-only Access
● Email-only
Can I have 2 Google Ads Account?
Yes, you can have 2 Google ads accounts. Having multiple Google Ads accounts has its own pros and cons. The maximum number of Google Ads accounts that a person can have is 20.
Where is Admin in Google Ads?
At the bottom left of the page, hover to the gear icon and click on Admin to open the page.
Latest posts by Ritu Sharma
(see all)