There might be times when you need support with your Instagram account. While you might get unofficial support frequently from marketers, agencies and account management tools, sometimes you need to speak to an official person from Instagram and you need to contact Instagram support email. This is extremely useful if your account has been hacked or you are experiencing unusual activities with your Instagram account. If your account is safe and you want to prevent anything of this sort from happening, opt for professional social media management services. Reputed companies manage your accounts in such a way that there is minimal chance of any mishappenings.
Although contacting a human customer service representative from Instagram is difficult, there are several other ways to get assistance with issues on the platform. Your company might be spending thousands of dollars every month on Instagram ad cost, but it might lead to nothing if your account is not working fine.
Instagram has over a billion monthly active users. Even if the number was exactly one billion and each user only contacted Instagram for assistance once a year, that would still equate to over 2.7 million inquiries per day. So it is not surprising that Instagram lacks a customer support team capable of actively engaging with users; that would necessitate an army!
Is There Any Instagram Customer Service Email Address?
Meta has not listed a direct phone number and email address to contact the Instagram support team. Several blogs mention the official phone number for Instagram support is (650) 543-4800
and the official Instagram support email address is support@instagram.com
However, we were not able to verify this as the email sent to this address returned back stating Instagram does not have an active email address and the best way to get issues resolved is to visit the help center. Instagram's robust help center can answer most questions, and they make it simple to report problems with content on the site. These features are accessible via the iPhone and Android apps, as well as the desktop website.
How To Visit Instagram Help Center On Android Or iOS?
Launch the Instagram app, then tap your icon in the lower-right corner.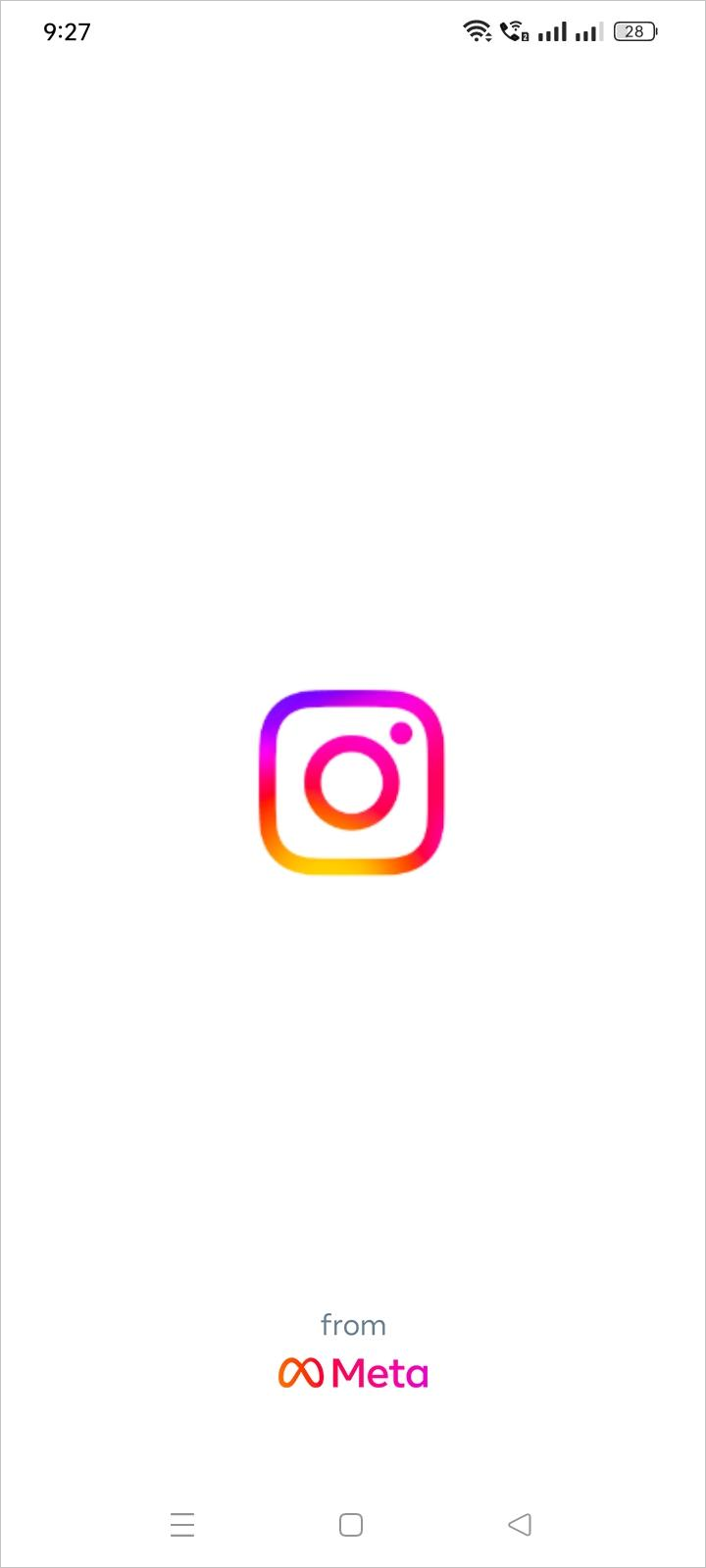 Click on the parallel bars in the upper-right corner. Once you click on it, a small menu will appear with a list of items.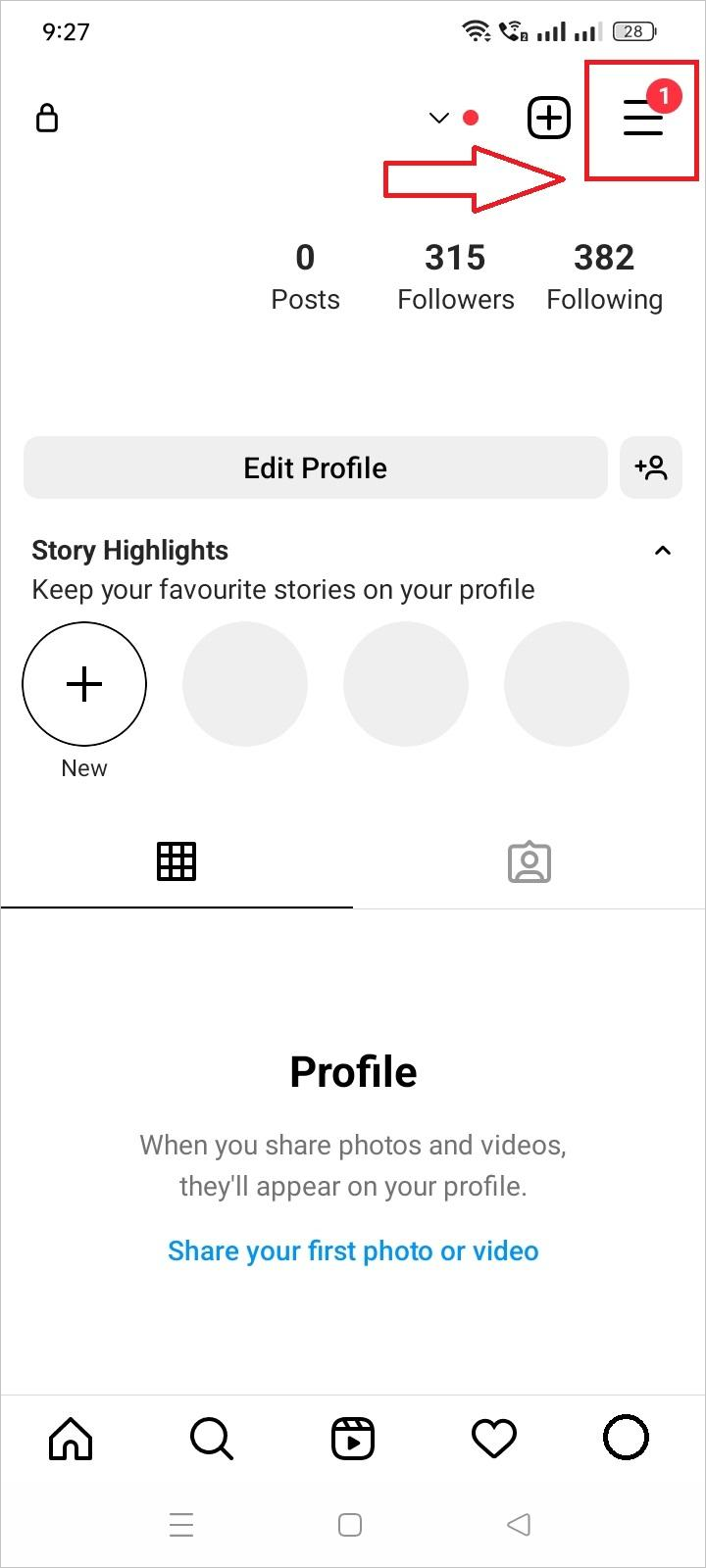 At the top of the menu, select 'Settings.' In some devices the settings option could be found at the bottom of the menu. As Instagram keeps changing its cosmetic features, you should not get confused by this. It is the same option that will take you to the help page.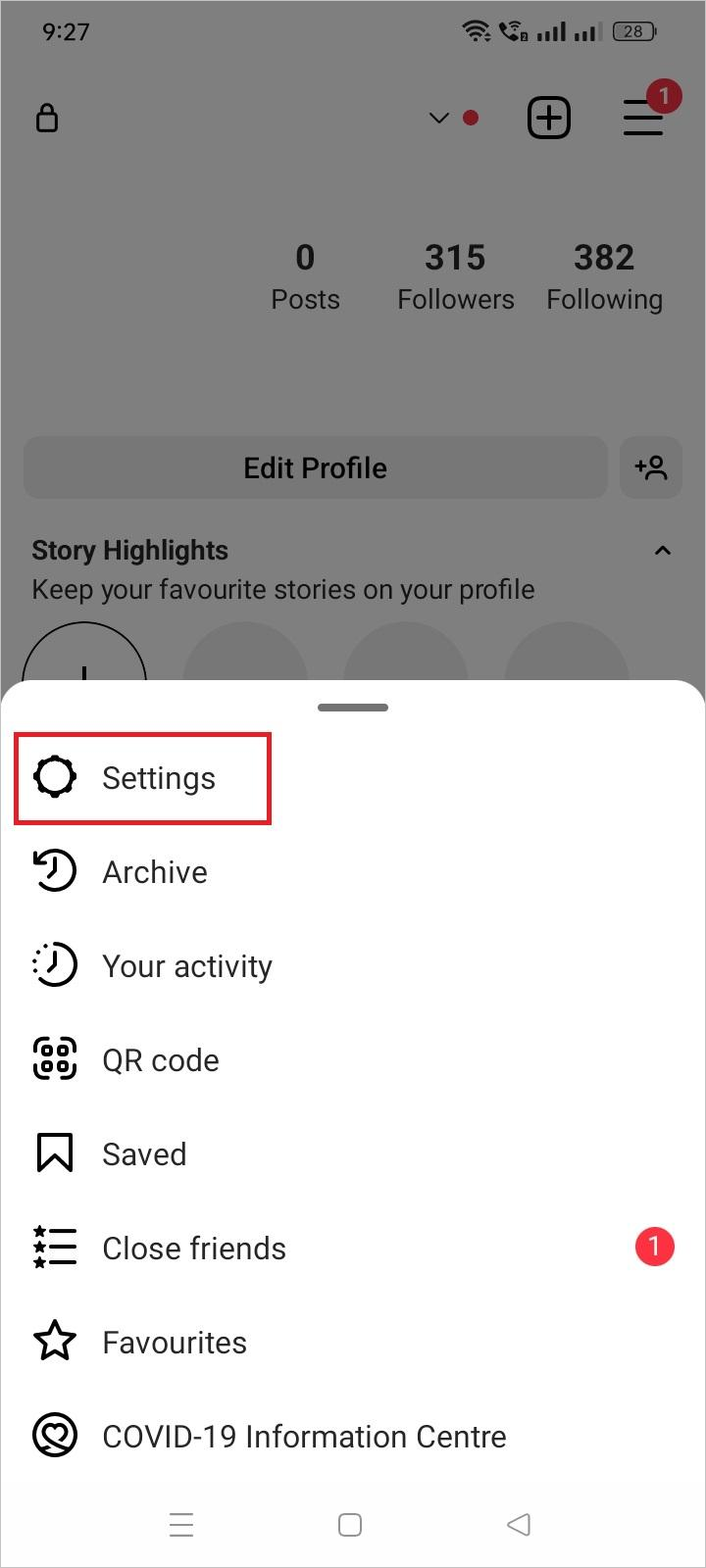 On the next screen, tap 'Help.'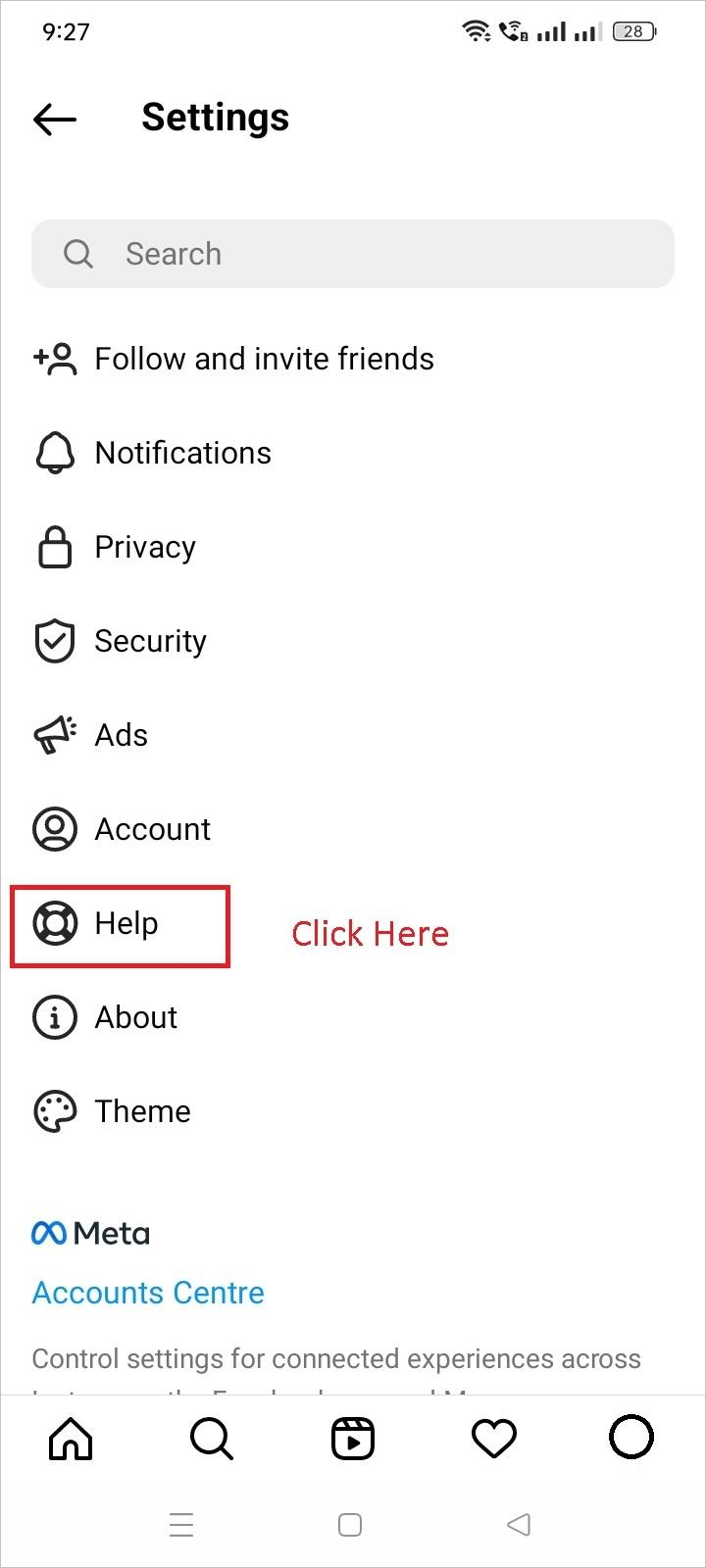 Choose 'Help Center,' and then browse by topic to zero in on the problem at hand.
Narrow down the closest questions that match your query as you seek a solution for the problem. If you face trouble finding the relevant answer, you can also try Instagram automation tools to find any possible solutions. As Instagram is a fairly wide platform, sometimes a single person's efforts are not enough to resolve an issue.
How To Contact Instagram Support Team Without Email Address?
If you cannot find the official address for the Instagram support team or do not want to waste time sending emails hoping for a reply, there are some alternate routes to take. While these may not guarantee sureshot success, you are more likely to receive a response over these than any other means of communication with the Instagram team.
Instagram for Business Facebook Page
Visit the Instagram for Business Facebook page, and you can reach the Instagram Support team through a private Facebook message on their Facebook business page. This is the most effective method for sending a direct message to Instagram. You are also more likely to get a response over chat than finding an email address and then sending one.
Contact Instagram Support via Twitter
The official Instagram Twitter account (@Instagram) has been seen responding to some users, but they always seem to direct you to the Instagram Help Center. However, there have been instances where the account handlers have asked people to DM them for queries or share their email address for the team to contact them. Either way, this could help resolve your query more effectively than manually finding and sending an email to an unknown email address.
Contact Instagram through the Facebook Ads Account Manager
If you use Facebook ads to promote your business or page as an Instagram influencer, you will be assigned a Facebook Account Manager. You can contact the manager with your inquiry. Given that you pay Facebook and Instagram, they will most likely respond quickly with a solution. We have seen the team resolving queries within hours. Some queries that require extensive work or research for the team could, however, take anywhere from a few days to weeks.
Contacting Facebook & Meta About Instagram Issues
While members from the Facebook support team might not be able to guide you over issues with your Instagram profile, Meta should do. As Instagram is owned by Meta, they might be able to help you resolve your queries more effectively. You can also share any feedback or suggestions you have about Instagram with them.
If you run ads on Instagram or are an influencer then you can even contact the Meta Business Help Center team to get a solution to your issues. It is possible that they might not be able to help you with Instagram issues but the option is worth a try when it is the only thing left between saving your account and losing it to a hacker.
How Do I Contact Instagram Support As A Regular User?
If you are a regular Instagram user, you can still get help; it is just less likely. Your best bet is to contact Instagram.com's support team. Follow the steps outlined below:
Navigate to Instagram.com.
Scroll all the way to the bottom of Instagram.com and click Support.
Select Privacy and Safety Center from the left-hand menu.
Select Report Something.
Select the type of problem you are having.
Look for a button that says "report it."
Each issue has its own form that must be completed. Once you have submitted the issue, Instagram could take anywhere from a few days to weeks to resolve it or provide a response. For regular users, the support is not as great as it might be for business users. Big brands with huge ad spends generally have a dedicated account manager with them who takes care of all the technical issues. While your account might not be at that point now, you must not feel hopeless and continue trying to recover it.
Also, Read
Here's How to Contact Instagram Support If You Are An Influencer
As an influencer, you are likely to be attacked by hackers than you would as a normal user. It will almost certainly be an attempt to seize control of your account in order to monetize it, or to steal your name in order to sell it. If you join the right Facebook groups, you will see posts on a daily basis from influencers seeking assistance in reclaiming control of their accounts.
As previously stated, Instagram does not have an official escalation path for influencers. Your escalation attempts through the standard channels will be grouped in with the thousands of requests submitted by users with no profile picture and 0 followers.
This means that going through the murky unofficial channels is your best bet. These include locating a person with an Instagram contact, most commonly a friend or someone who has had to engage with Instagram on behalf of their business, such as an employee at a large advertising partner.
If you are reading this, chances are you do not have a friend who can assist you, so be prepared to spend some money. Because of the lack of official support, a gray market of employees offering unofficial Instagram support services for thousands of dollars depending on the task has emerged.
Depending on how much revenue the account generates, how important it is to your brand, and how much work you put into building your audience, it may still make sense to spend a significant amount of money to reclaim your account.
How Quickly Does Instagram Support Respond?
It typically takes about a week for a support team to respond to you. While you are waiting for a response, do not forget to check your spam folder. If you have waited more than three weeks and still have not received a response, you can submit another inquiry. Remember to mention the ticket id of your earlier inquiry when you submit a new one. It will save time for you as the representative that you get in contact with will anyways ask for any earlier tickets that you may have raised for the issue. This will also expedite their work towards finding a fix as the progress over the last ticket will be taken into account during working on the new one.
On social media, Instagram support typically replies within hours. If you have not received a reply within 24 hours of posting a query in the comments section of one of their posts then there is a very low chance of receiving a response. In such a case, you can post another comment or send a message to the page.
Final Word
Finding the right Instagram support email address could be a difficult task when the company has not released one. All you may find are personal email addresses of some employees or departmental emails instead of Instagram support email. The best option to get support for Instagram issues is to visit the help center. It has answers to almost all the common queries submitted by users. If you still cannot find anything relevant to help you out, try contacting via social media or any other alternate channel.
Frequently Asked Questions
How can I email Instagram support?
Users have pointed out that support@instagram.com is not Instagram's official support email address. To send a message to Instagram, you can reach out to them via social media or visit the help center to submit your query. Most of the time the help center can resolve your issues, if that does not work out, contact Instagram via Facebook or Twitter.
How do you contact Instagram directly?
Instagram help can be reached by phone or through the website's Help Center. In order to report problems like a hacked account or a copyright violation, you may also contact Instagram.
What is the official email for Instagram?
Instagram does not have an official support email address. However, there is an official id that you can reach out to report security issues with your account.
Latest posts by Ritu Sharma
(see all)