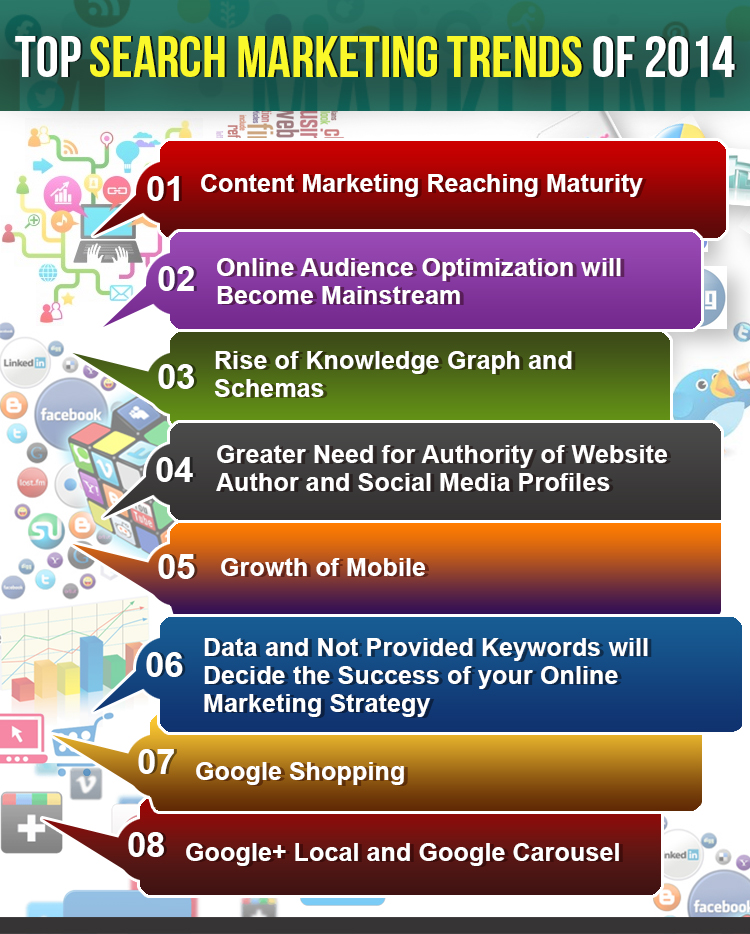 As SEO gets more content-centric, let's look at 8 trends that we need to be equipped with this year.
2013 was one of the most eventful years in the history of search marketing, with Google releasing a volley of updates making traditional SEOs run for cover. As SEO (search engine optimization) gets more content-centric, let's look at what this year has in store for us.
1. Content Marketing Reaching Maturity
Valuable and relevant content that keeps a specific audience engaged is what content marketing is all about. All the studies and trends are pointing out that businesses will take a more strategic, organized, and professional approach to content marketing this year. A Forrester survey revealed that 62 percent of the companies will prefer to outsource a part of or the entire content marketing business module.
With Hummingbird update, marketers will be forced to take content seriously
Semantic search is the in thing now, by which the search engine can grasp the meaning of a search query in its contextual situation. This is what Google has done with its Hummingbird update. This means keywords alone are not what your website needs to focus on, but delivering focused content on each of its pages. Content such as descriptive tutorials, how-to guides, long articles and blogs of more than 1000 words will be a norm, though there will still be a potential for short but high quality content pieces and blogs.
Length and freshness of content will matter more
Content freshness is as important as quality content. Stale content is an indication that the site is inactive. To earn quality backlinks one will require quality content, which must be generated on a regular basis.
Earlier this year, Google released a new feature "in-depth articles" that helps users find relevant in-depth information in Google's main search results. Around 10 percent of Google searches involve learning about a broad topic and this feature comes in handy for users.
­­­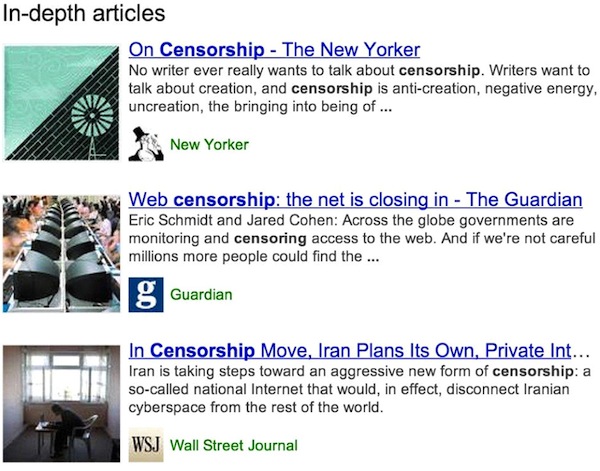 The new feature now highlights "thoughtful in-depth content" that'll remain relevant for months or even years after it's first published.
2. Online Audience Optimization will Become Mainstream
OAO (online audience optimization) is already here and some experts believe will replace the good old SEO! OAO is basically optimizing content with user intent in mind rather than merely the rankings on the search engine. It's a new way of thinking that involves using high quality content and some of the other user-friendly SEO practices along with social media, branding, and engagement mechanics for optimizing targeted and loyal audience.
OAO is developing smart content and using that content to target your audience through search, social networks, blogs, and articles. OAO is undoubtedly the future and it's right here in 2014.
3. Rise of Knowledge Graph and Schemas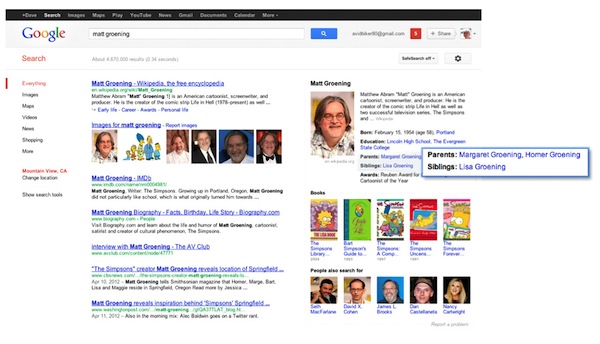 This is one of the most significant among the leading trends not only for this year, but the foreseeable future. For Google, search is all about discovery and knowledge graph helps users discover new information quickly as well as easily. Knowledge graph enhances Google Search by finding the right thing, getting the best summary, and going deeper and broader.
Crucial to Google's Knowledge Graph is the use of structured data information in Freebase database and other kinds of micro-data and RDFs. It's all part of semantic web technology.
Write for humans and not search engines. Knowledge Graph will seek out content that has all the facts and relevant information useful to humans. So, if you're writing good content, knowledge graph should be in your favor.
4. Greater Need for Authority of Website Author and Social Media Profiles
Building authority in your niche will certainly help in getting more visitors and earning mentions and links, as a part of the overall content and SEO strategy in the long run. Add this with producing authentic and credible content will help amplify your reach.
Building authority through social media channels will get better exposure online, as more and more people will be interested in sharing your content. When more people share your content, the more authoritative you'll become in the eyes of search engines.
AuthorRank to become mainstream
Authorship is not just about creating a profile with an image. Matt Cutts talked a lot about authorship at Pubcon 2013 in Las Vegas. In his keynote, Matt Cutts said that a reduction in amount of authorship results in improvement of quality. So, Google is aiming at 15 percent reduction.
Increasing the list of Google+ followers will help increase your AuthorRank through Authorship Markup. Creating meaningful Google Plus Circles and adding relevant people will also help you increase your authority.
More power to social media
Social will continue to be bigger in 2014 and is being looked at as a great way of enhancing your authority on the web. Social media sites like Facebook have added Graph Search, targeted ads, marketing segmentation, and contextual suggestions for users. They're also providing improved analytics functionalities for businesses using the platform. Search engines too are working hard towards reading the social signals better.
More branding and customer service related conversations will be held on social media. Paid ad campaigns will get more social. Google is already testing +Post ads and with the recent Facebook Feed Algorithm Changes, more and more businesses will be using paid ads on social network. So, expect a more refined version of these in 2014.
5. Growth of Mobile
A Mashable survey in August 2013 revealed that 17.4 percent of global web traffic comes from mobile compared to 11.1 percent in the previous year. As more and more people will start accessing the Internet through their mobile devices, demand for mobile-optimized content will increase.
We know that Google now displays local results even for generic organic searches performed on mobile devices. For businesses that are serious about taking themselves to mobile, do not have mobile friendly websites as an option, but a necessity.
In 2014, ranking for businesses would mean ensuring they have complete visibility on SERPs by device type (desktop, mobile, and tablet) in universal and location listings. With search engines introducing different format of ads for mobile search, be ready to increase your spent on mobile ads.
6. Data and Not Provided Keywords will Decide the Success of your Online Marketing Strategy
Google's secure search feature now covers all searches, whereby there's a steady increase in keyword "not provided" data. Expect around 80 percent and above keywords being categorized as "not provided" in your analytics data.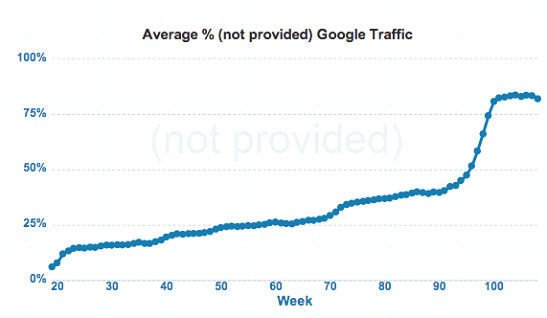 Google Webmaster Tools (GWT) will become a major asset for website owners looking to build their SEO and digital marketing strategy. A combination of GWT and Google Analytics will help you gauge your page level metrics, engagements, and conversions.
With this and the Hummingbird update businesses will move more towards doing a page centric SEO rather than keyword centric.
7. Google Shopping
With Cyber Monday reaching $1.735 billion in desktop online spending, up 18 percent versus a year ago and GOSF 2013 attracting 2 million visitors and 3-4 times increase in sales, online shopping is poised for an exponential growth in 2014. With Google Product Listing Ads (Google Shopping) giving a good conversion rate, it'll see more e-commerce players using it and eventually driving the cost per click for the same.
8. Google+ Local and Google Carousel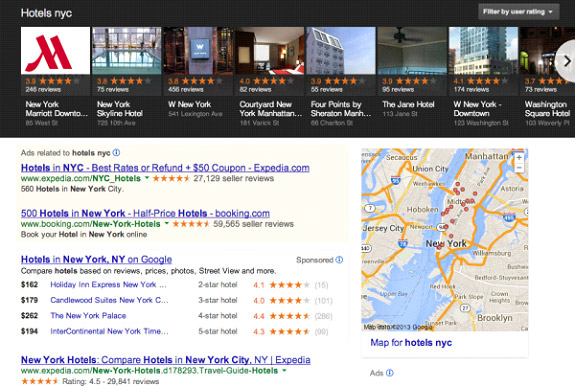 Local SEO will be a key element in the success of an online business. The BrightLocal survey revealed that people want to use search engine for research but prefer to buy locally.
Earlier, local SEO was easier as one had to focus on fewer things while doing Google Places Optimization. But today with new Google Plus Local, you need to have clean citation, local content created, local videos, schema markup, social and much more. Google revamped how local businesses appeared on SERPs with Google Carousel. Expect a wider rollout of carousel for all categories and with it the click through rate of local listings will see a massive hike.
Google will emphasize more on rich snippets markup/structured data, specifically for local search. Websites utilizing these might receive a boost in their local rankings.
Social will play a key role in local search results. Relevant results, especially from G+ circles and uber-localized geographies will start filtering on mobile search.
Conclusion
Search marketing is in for an exciting and defining stage in its development. Working on these trends should keep you in a good position in this era of intelligent algorithms and semantic SEO (we mean Hummingbird and Knowledge Graph).
It's time for SEOs to upgrade to the new role of content marketers.