A sitemap, which is a file that specifies all of the URLs on your website, is an important aspect of the site design and SEO process. The existence of a sitemap is critical to your Page Rank since it tells Googlebot where to begin crawling your pages and where to proceed next. Your website may never receive the attention it requires to appear in search engine results pages if you don't have such a file, which is often prepared in XML, HTML, or CSV format.
Best Free Sitemap Generators
Manually constructing a sitemap, which is mostly made up of URLs and code, is difficult and error-prone. Fortunately, some of the most effective sitemap generators are available for free. Seems suspicious, doesn't it? Don't allow the word "free" deter you from creating your sitemap with them. These sitemap generators are used by even the most experienced web developers to save resources and time.
The top ten sitemap generators we identified (and tested) are listed below:
This sitemap generator, which comes in both a free and a premium edition, is likely the most popular. The tool is free to use for up to 500 URLs. After that, you'll need to subscribe to its subscription plan, which costs $3.49 per month. Other SEO tools include a SERP page checker, sitemap validator, keyword density calculator, and competitor analysis in XML-Sitemaps.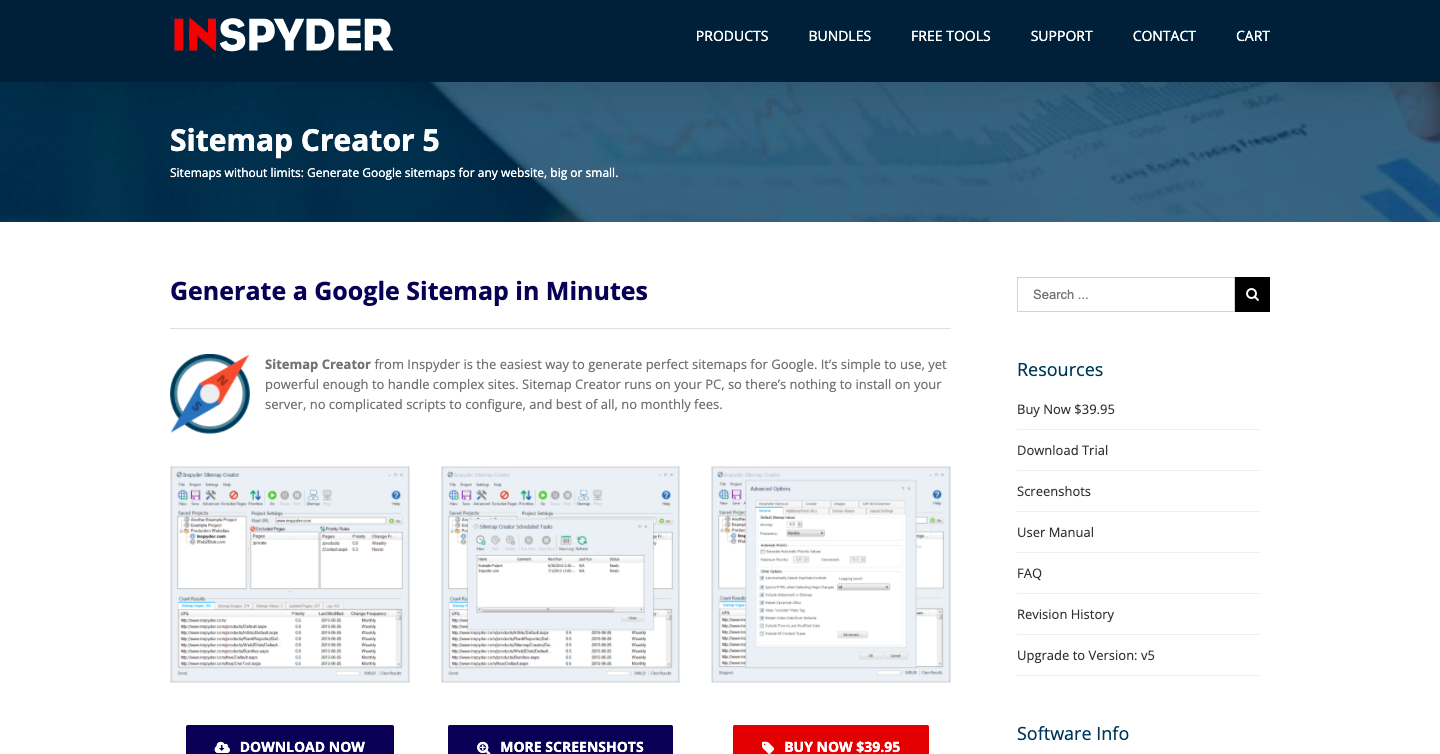 A free trial version of the Inspyder sitemap tool is available for up to 25 pages. Otherwise, you'll have to pay $39.99 for it to be downloaded and installed on your computer. Free website analysis tools from Inspyder include the HTTP Header Viewer, HTML/URL Encoder, and Sitemap Validator.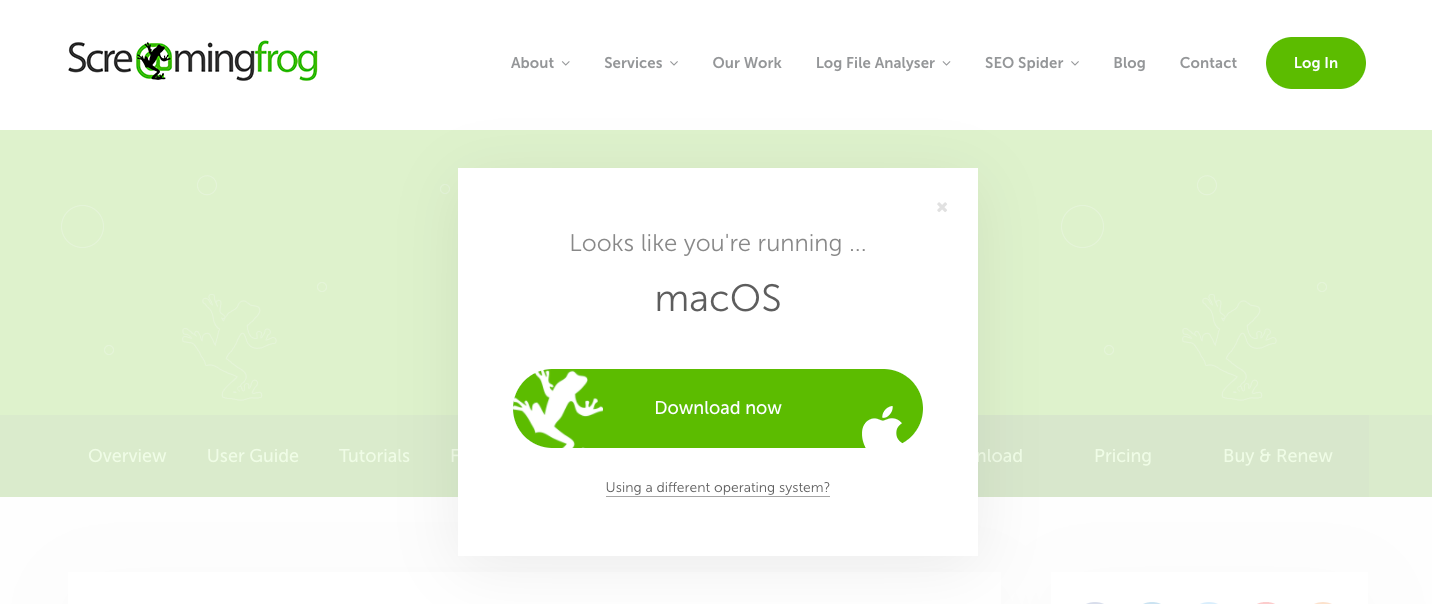 Screaming Frog offers a free XML sitemap builder that can handle up to 500 URLs. If your website has more pages, you'll need to pay £149.00 per year (about $205) for the SEO Spider license.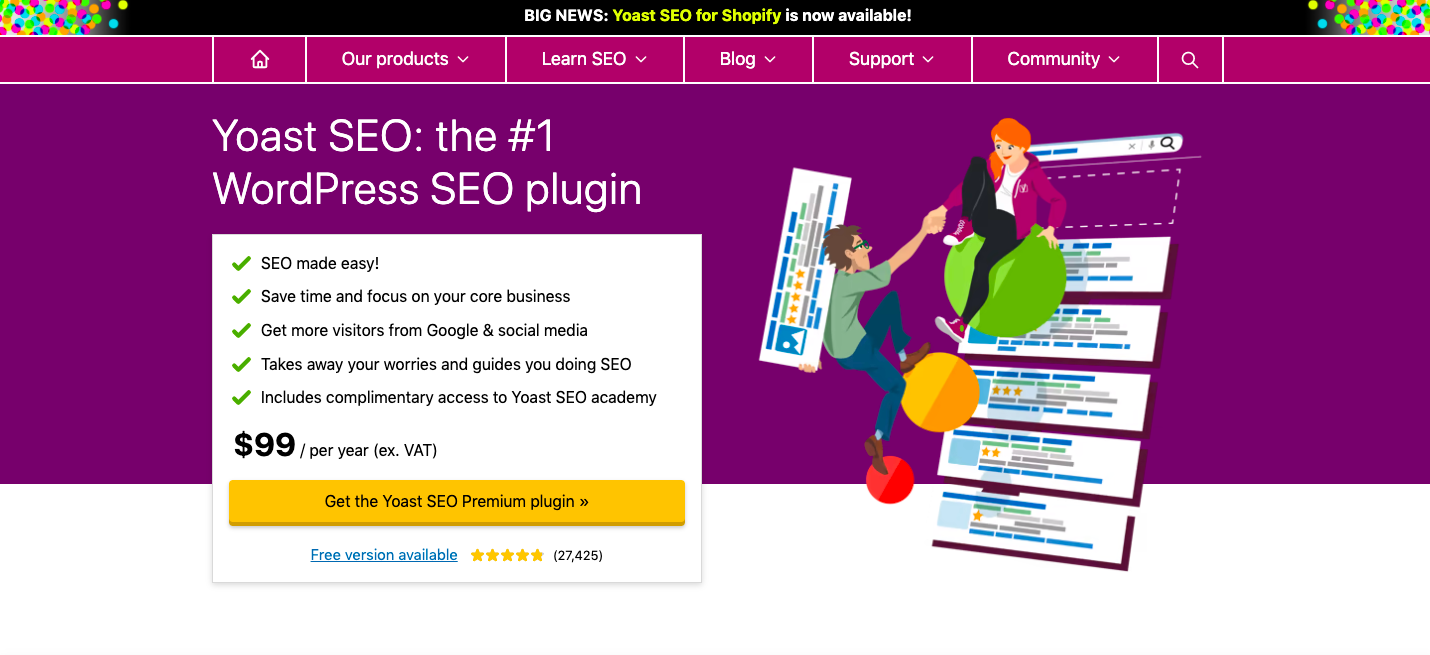 Yoast SEO is the most popular free WordPress SEO plugin, and it's also the tool of choice for creating an XML sitemap. A premium edition is available for $89 for a year. Yoast SEO comes with a slew of SEO capabilities, like automated meta tags and canonical URLs, title and meta description templates, and Schema.org integration.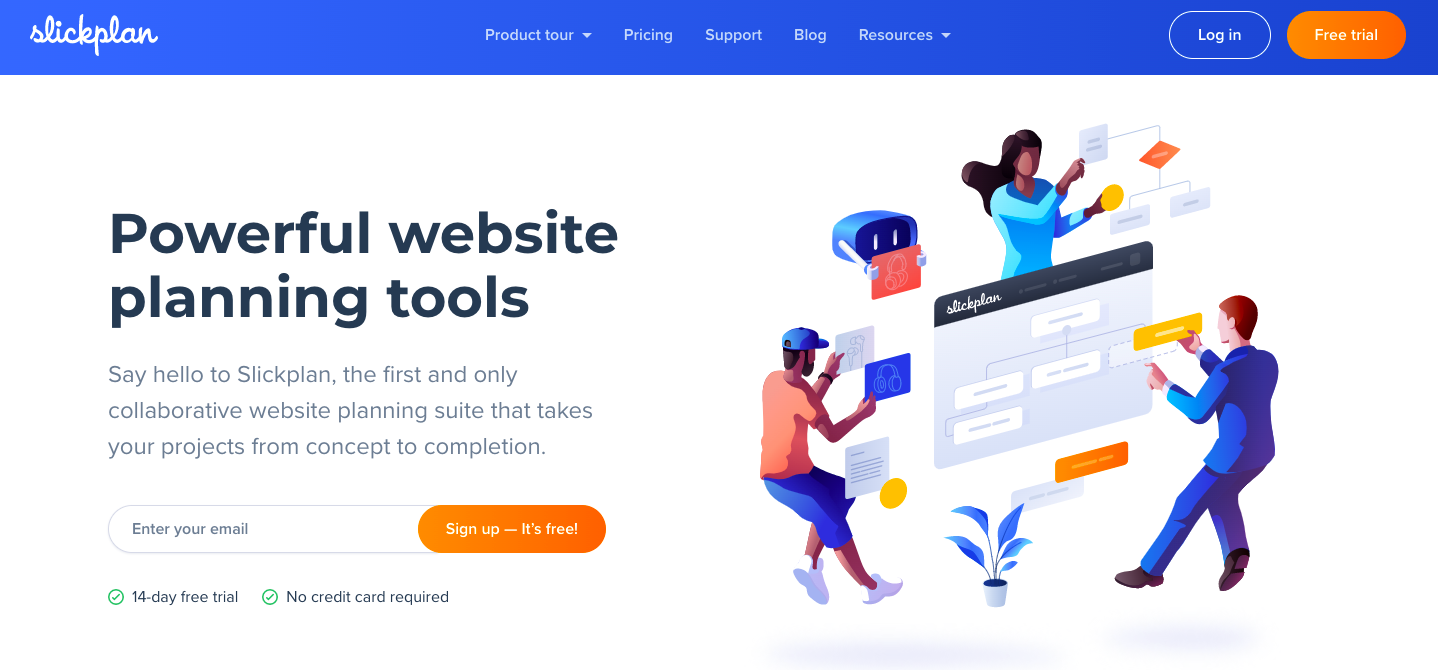 Slickplan's free sitemap generator, which is limited to one sitemap and a single user, includes a simple drag-and-drop interface. Simply create a free account on the website. It costs $9.99 to $99.99 per month to have unrestricted access to all of its features, which include a content planner and diagram builder, depending on the number of users, active projects, and storage space.

GitMind is a useful web-based mind mapping application that allows you to create any diagram, including a sitemap. Sitemaps are free to create, and you may save them as SVG, TXT, PDF, or picture files. You can also use a link to share the URL.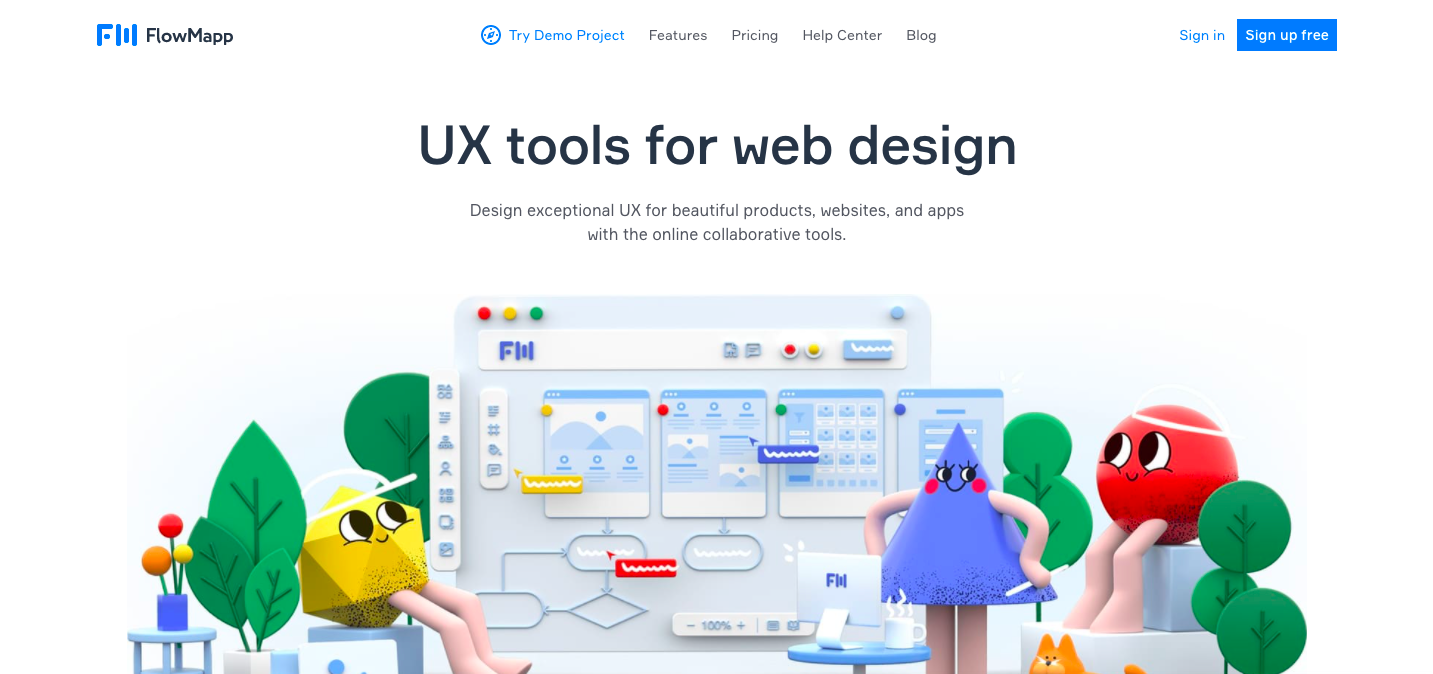 You may also build a visual representation of your sitemap with our free sitemap tool. You can also ask your peers to join you in the app to plan, cooperate, and organize. One active project, 50 pages, and 100MB of storage are included in the free Flowmapp tool. Its paid options allow crawling of an unlimited number of pages for a monthly fee ranging from $15 to $199.

With only a few clicks, you can generate visual sitemaps for free. The map you make on its site will be available for 14 days until you revisit it, in which case it will be extended for another 14 days. When you're finished, save your sitemap in XML, PNG, or PDF format to your computer.

WriteMaps offers a free sitemap generator for up to 50 pages with a maximum of three sitemaps. You'll need to upgrade to its subscription plan, which starts at $14.99 a month, after that.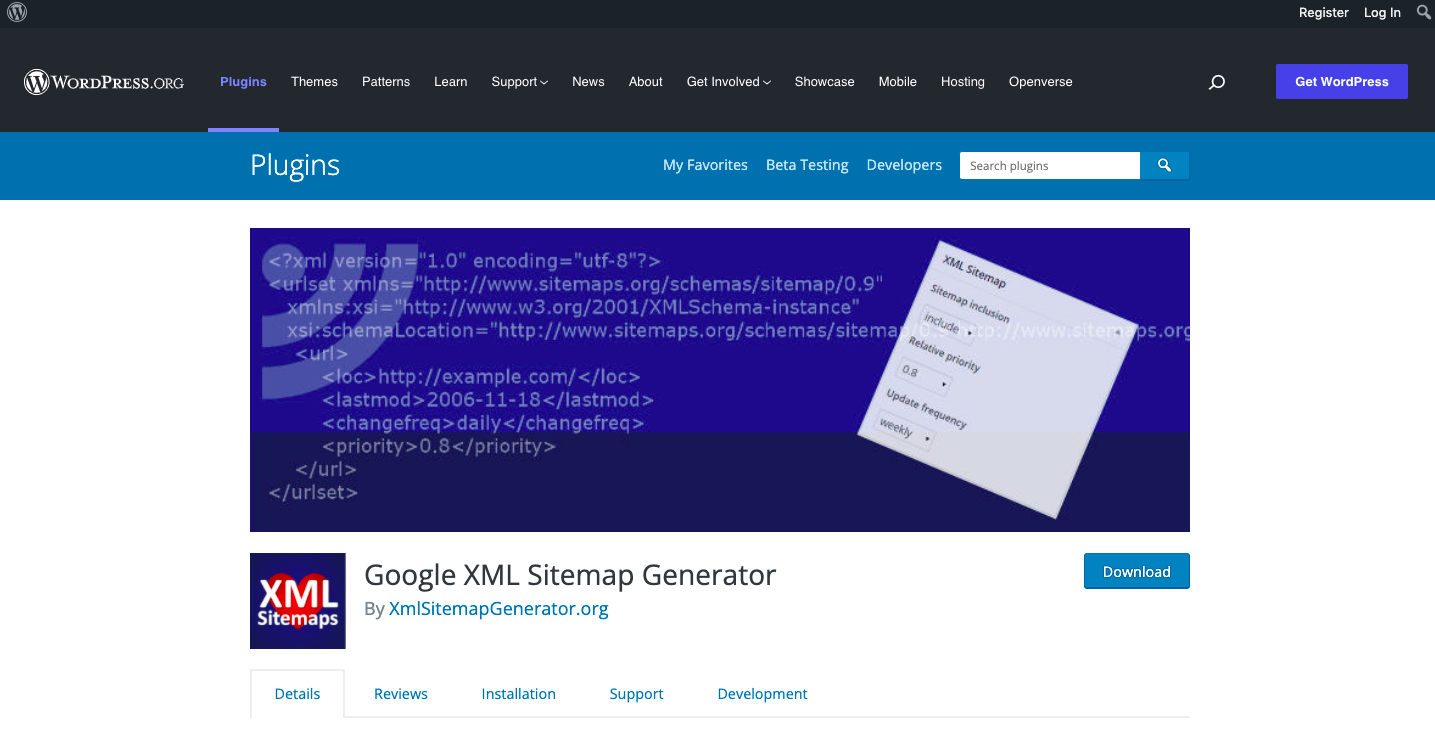 The Google XML Sitemaps plugin is well-known among WordPress users, not only because a sitemap is required, but also because this free utility is simple to use. HTML sitemaps are also generated.
Is Google's own sitemap generator available?
Google has its own open-source tool called Google Sitemap Generator, which was put into beta testing in 2009. It was created with the intention of creating XML sitemaps, mobile sitemaps, and code search sitemaps. However, the corporation then indicated that it will not be forward with its intentions in the near future. For the time being, website owners and developers can use any of the above-mentioned sitemap generators.
The process of creating a sitemap can be frightening, but with the correct tools, it's rather simple. The good news is that many sitemap generators are completely free. So, go ahead and choose your sitemap generator.
The process of creating a sitemap can be frightening, but with the correct tools, it's rather simple. The good news is that many sitemap generators are completely free.
Frequently Asked Questions
How do I generate a sitemap?
Generating a sitemap is an easy process that can be done within minutes. If you want your website to get indexed faster then follow these steps to create a sitemap so that the search engine can learn about your website structure.
Step 1: Analyze page structure
Step 2: Perform URL coding
Step 3: Validate the URL code
Step 4: In the root and robots, add your sitemap
Step 5: Submit the sitemap
What is a sitemap Generator?
A sitemap generator is a sort of software that can automatically generate a list of pages present within a website or online application. Sitemaps' significance does not need to be emphasized. Every webmaster should generate and submit a sitemap to the search engines right away. In essence, a sitemap is a list of URLs that describes the parts and pages of a website. The most popular sitemap is one that is HTML-formatted, while XML sitemaps are also widely used.
Which is the best sitemap generator?
Understanding your particular needs is the key to getting the most out of a sitemap generator. There may be a wide variety of tools available, but there is no assurance that they are all worthwhile. Therefore, take your time, carefully consider these tools, and only choose the one that provides true value for your money. Here are 5 free sitemap generators for you to try:
1. GlooMaps
2. Slickplan
3. Screaming Frog
4. Inspyder Sitemap Creator
5. XML-Sitemaps.com
Does Google have a sitemap generator?
The Google Sitemap Generator open-source application was launched in 2009. It was developed with the purpose of producing XML sitemaps, mobile sitemaps, and sitemaps for code searches. The firm later stated that it would not be forthcoming with its objectives any time soon and put the project in a cold basket.