Q: Are there any data points that SEO campaign can take and use from a successful PPC campaign that is targeted on the same keyword segments?
A: If you are already running a successful PPC campaign, a brief analysis of it can help in strategizing and improving your SEO campaign.
Here are a few ways of doing it:
PPC is more nimble than SEO and testing different keywords, gaining top visibility is rather quick. You can identify the PPC keywords that are driving best traffic to your site & revolve your SEO campaign around them.
In any segment, there are certain types of keywords – one that do better for SEO and others that do better for PPC. For example, keywords that have a commercial intent or money keywords perform well on paid search because Google gives all the above-the-fold space to ads. If a keyword has an informational intent, it will do better in SEO. By using both together, you can have a better reach in organic and paid results.
The conversion rate from a SEO content piece is usually around 3%. However, you can target those visitors and perform remarketing on the Google Display Network. This might double your conversion rate.
Companies spend a lot of time and resources on developing content but only a few people read it. By using promoted/sponsored posts and paid social options on Twitter, Facebook, and LinkedIn, you can increase the number of visits to the content page.
Both PPC and SEO go hand in hand complimenting each other throughout their pathways. Yes, they both are different, but they are also two sides of a coin. Since you already know that PPC- known as Pay Per Click is one of the most effective marketing tools available in the digital marketing world. If you are comparing social media, SEO, content marketing, SEM, etc., all of these in the online marketing strategies, PPC alone proves the potential to see a raise in the conversions and traffic.
However, there are many proven strategies in PPC marketing campaigns that will skyrocket your business and brand to another level. Both PPC and SEO are different in marketing channels and perform a unique set of roles with regards to marketing.
If you apply both in their respective manner and according to their purpose, you can benefit out of them equally.
What is SEO, anyway?
Not many of us are clearly familiar with the term SEO, where some of us know the term, but do not have any idea about its role in the online marketing phases, then here's a summary. SEO, is nothing but a process that helps you to understand a particular website, its ranking efficiency, analytics, and its performance on the search engines- mostly Google and Bing. Say, you are a company, and you want to make your website rank top on Google searches, then SEO can help you- provided you fill the website with rich content, titles and descriptions.
If you do the SEO right, it also helps the website to load quite faster, and grab the links that are relevant to your website or the brand genre.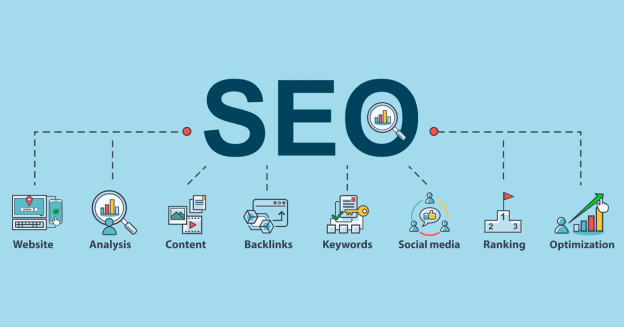 And What is PPC?
Generally known as Pay Per Click, but since us marketers focus on being more creative and hence the short form- PPC! It refers to advertising with a budget from the advertisers end. Okay, do you see those popups and ads on the top of your web results (regards to anything that you search)? Or sometimes, it appears on both sides and even the bottom of the blogs and websites- that's called PPC marketing. Those are like sponsors- you know sponsors for a show, events, movies etc., these online banners and ads work just like that. The web owners or the blog owners get paid according to the clicks they receive from placing their sponsor's ads.
PPC is affordable, easy to understand, and yes it sometimes gets quite expensive, but if done right with a straightforward budget, it just works perfect- driving more sales and traffic to your site.
Who affects who- SEO or PPC?
Well, that's a great question! And yes, many web owners have this very question, whether their multiple marketing strategies affect each other- and the exact same concern goes for PPC and SEO as well. Neither will PPC affect SEO, nor will SEO affect PPC. You see, both SEO and PPC belong under the same online marketing umbrella, but their purposes and applications are different. While SEO focuses on branding your website and making it rank on the search engines, and PPC helps run ads and earn money- but technically, both their motives are the same- DRIVE TRAFFIC AND CONVERSIONS!
However, if planned perfectly, you can make PPC and SEO work together which can make your marketing plans work much better and result with efficiency.
How to use PPC campaign to optimize SEO Campaign?
Many of us mostly approach SEO and PPC as completely different strategies, but they are similar and if put together to work, they can create wonders. There are plenty of ways where PPC and SEO go together, hand in hand, which can help the brand to achieve immense marketing levels and successful number of conversions and sales.
Choose the right keywords
You might have heard about choosing keywords maybe, like a hundred of times, but keywords play a major role in driving traffic to your website. You may spend billions of dollars to market your brand, but if you don't focus on putting up the right keywords, you are making a mistake. When you match the specific keywords with the advertisement, then it can drive you a good load of traffic to your website. A proper seo strategy helps with finding the right keywords with the help of SEO tools like SEMrush and Google Keyword Planner. Once you find the most matching keyword suiting your campaign that comes with high density of searches, you can place it into the ad and see the results sooner.
A Call-to-Action is a must!
Having click-to-action clicks and buttons on your ads can get you more visitors and traffic as compared to ads without any call-to-action. Have you watched the television ads? They market the brand, and then at the end they use strategic phrases like,
"register now",
"order today",
"book now to get 50% off"-
All these marketing phrases are call-to-action methods that compels the audience to click, and buy the products/services. Yes, the main content of the advertisement focuses on the value of the brand- providing information, and giving an idea to the audience, whereas the call-to-action focuses on implanting the urgency, the need into the customer's mind to capitalize out of it.
Remarket the campaigns
It's completely okay, if you have the old campaigns lying on your dashboard, you can always rephrase the campaign content and market it smoothly, once again. Your website ranking is fairly doing great, drawing a great number of visitors as well, but there are chances that you might lose your previous customers and visitors- while finding the new ones. In that case, you can combine PPC with SEO and remarket your campaign to bring the previous visitors to your wing again. Displaying the relevant ads back-to-back on the customer searches on search engines can insist them to make the purchase on a final term.
Utilize the data deeply
A single marketing strategy can provide you with an unimaginable level of data and information to form your customer base. Both PPC and SEO if put together can get you the maximum number of data sources that will help you with appropriate decision-making purposes. You can analyze and examine the data metrics from both of your PPC and SEO campaigns that includes- Click Through rates, Conversion rates, Bounce and exit rates, Average time on the website. Observing and strategizing these data and stats can help you determine the most right keywords to be used, along with other marketing methodologies to drive traffic and sales with accurate decisions.
Examine your campaign copy
Most of us don't check the ad copies before posting, of course, the editing part is done completely, but there is more to it. As a marketing expert, one needs to constantly keep an eye on the campaigns and ad copies that are being published and released online. Remember, your ad copy can make or break your brand, hence, it's important to check the ad regularly and keep changing the optimization process too. There are tools that will help you to analyze your campaign. You can try setting up two most clickable types of ads and then see, which one ranks the best in the tool and then go ahead with it.
How can SEO and PPC help you?
There are plenty of ways with which SEO and PPC can help you and there goes some of the benefits that will help your website to rank on the search engines. Not many of us apply SEO and PPC together, but if done right, it can give you tons of marketing benefits- resulting in exceptional levels of profits and conversions and sales too.
Your online presence is improved and visibility increases. Since both SEO and PPC focus on improving the presence of the brand online, it doubles the benefits and strategy. The maximum PPC and SEO you optimize, the higher your SERP ranking would be. Always remember to go on the organic ranking pathway, since it's long term and lasts forever.
Your content strategy can be boosted when you focus on PPC campaigns and SEO together. Remember, what works for SEO- always works for PPC too- hence if you can figure out an ultimate strategy for SEO, it can fit in with the PPC criteria as well. Use, good optimized titles, descriptions and the main contents.
PPC and SEO can help you to ward off the bad and negative public relations. Both these PPC and SEO campaigns can help you with the damage control on your brand reputation and image. The conversions can be effective enough, if you put the PPC to right use and with the most appropriate method along with the SEO strategies.
You acquire social media visibility as well. You know it already, the social media world is changing, and if you focus on these strategies efficiently, you can take control of the social media for your brand. For the social media strategy to work, you have to ensure that you utilize the data correctly.
Conclusion
PPC is a world, where you can collect rewards if you put in the efforts that it demands, just like if you risk going to Neptune, you can collect diamonds falling straight from the sky. Strategize your PPC and SEO planning accordingly and then proceed to go ahead with combining the PPC campaign with SEO. However, PPC requires effective research, attractive campaign copies and accurate seo data- with all of these, you can focus on the conversions and sales.
Related Services
Explore the award winning services of PageTraffic that puts you in the search engine spotlight.
SEO Services – Search engines have become rigidly stringent and the competition is doing all it can to move up. However, we snatch the top positions for you.
Full Time SEO Consultant – The modern mantras of growth are streamlining and strategizing. Hire an expert full time SEO consultant to manage and take care of both.
SEO Reseller – Expand your client base and service offerings with our private label SEO reseller partnership.
The author is a first generation entrepreneur. He is the founder and CEO of India's most
award winning SEO Agency
, PageTraffic. He also works as an advisor and consultant with many large companies. He helps value-conscious businesses build site traffic increase the user base, and boost web sales and bolster customer satisfaction. He can be reached @navneetkaushal on Twitter
Latest posts by Navneet Kaushal
(see all)