Most entrepreneurs and business owners often think that having multiple small websites can help with their SEO part attracting a huge amount of traffic. Many businesses are already providing more than one product or service, apart from their main product/ service. And this leads to a million-dollar question for many start-up owners and freshly brewing entrepreneurs, whether they should have a single website or multiple small websites to widen their branding and sales.
So, what should I do?
Should I create a single powerful website or different small ones?
Well, it depends on the website that you are owning already. Yes, many brands have several small websites that increase their performance on a promotional value. But, in order to make the best decision, you must consider several factors that consist of both pros and cons of having single and multiple websites, altogether.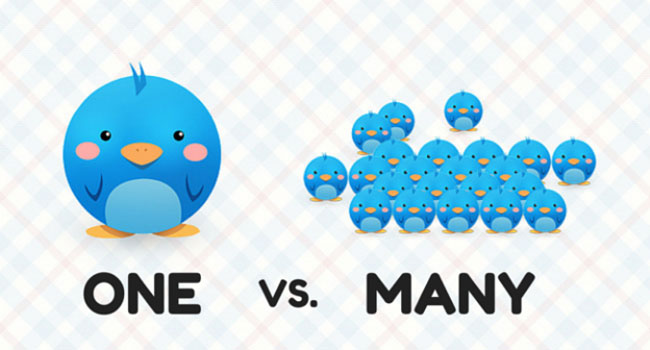 Table of Contents
Introduction
Reasons you need a single website for SEO
2.1. Easy commitment and management
2.2. Single website is cost-effective
Reasons why you should use Multiple Websites
3.1. Geo-Specific Site optimization
3.2. Spotlighting your brands/services- Separately
3.3. Affiliate Linking is possible
Conclusion
Reasons you need a single website for SEO
Single website for SEO is one of the popular routes that online businesses opt for. However, the market in the pandemic is all online and very few businesses are still managing to be offline stores. There are some key advantages that the brand can avail of when you decide to go with a single website.
Easy commitment and management
When you have a single website, it's all about focusing and being attentive towards only one website. It makes the work and management extremely easier since it's quicker to start and maintain a single website. If you are concentrating and putting in all the efforts and time into a single website- it will allow you to build an effective and impactful website- which will eventually attract higher traffic and regular visitors and buyers- which both Nike and Apple have made sure about!
You may even have a whole lot of time to manage- maybe you are an industry-skilled website developer, or an expert content writer, or a marketer, but having a single website reduces the lead time and helps you to earn right from the first day if SEO is done right.
Single website is cost-effective
Pick any two from fast, good, and cheap. Well, this requires an expert hand to pick, because all of the three are important if you are owning a business and have a website already. Your website must be good and should give out a high-quality performance for both the website owner and the customers. However, a supreme quality website can get you high traffic at the same time it can be cost-effective too. Agreed the maintenance and other costs can be a little high, but you can limit the costs since there are so many cheap hosting options- mainly your fixed costs can be limited.
Cross-selling is easy
When you have a single website, it's much easier to cross-sell your brand, products, and services on different social platforms. The customers will find it extremely easier when you have a single website, and which works as the most one-stop solution for all the customer demands and needs. This is a benefit for new customers especially since first-time shoppers often find it hard to know and purchase from the authority website.
SERP Ranking is boosted!
All of us website owners and entrepreneurs need our website to rank on the top with the most top-ranking SERP. And, a single website makes it easier and convenient to rank at the peak with ultimate SEO strategies. It's however cheaper than managing multiple websites and it becomes a challenge to make all your websites rank on the SERP- and think about the expenses that it will bring upon. If all your sites are sharing a common keyword then it can result in duplication and can reduce your popularity and rating all across Google.
Reasons why you should use Multiple Websites
If you are a start-up owner then a single website option is the most ideal option for you, but when you own a huge organization or a big brand, then multiple websites can optimize your sales, marketing, and promotion eventually.
Geo-Specific Site optimization
There are many businesses that sell in more than one city and countries or brands that want to expand on an international level. Having multiple websites for your single brand can help you to reach your audience all over the globe and in every corner of the location. You can make a geo-centric site that would rank according to your SEO settings. The best examples are Microsoft and Coca-Cola since, they own different websites that focus on their products, individually. When you have a geo-specific site for your business, it can make a next-level impact on your business while also helping you to rank higher on the search engine overall.
Spotlighting your brands/services- Separately
If you have more than one brand already, then the multiple website options are the most perfect solution that you can opt for. You can brand all your products/services on each of your websites accordingly. Splitting off your brands, products, and services can be pulled off easily using different sites- and giving all of the individual attention is viable too. However, you need to make sure that you use common keywords, but the content must not duplicate your other sites. Such a strategy can react quickly in the search engine.
Affiliate Linking is possible
Did you know affiliate marketing is one of the most major earning mediums in the online business region? Many top brands are already earning a substantial amount of money from affiliate marketing and linking. Sure, you can have rich content on your website, and it can bring you a load of traffic to your site altogether with the SEO improvements 2021, but an affiliate linking can not only bring you profits but also can bring you branding and reputation. Don't worry, your affiliate links won't be considered spammy instead they will help you to gain some good profits.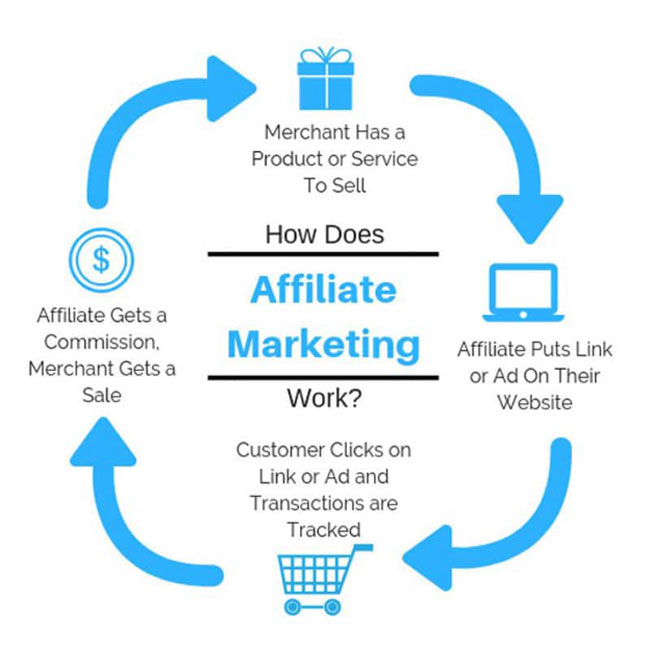 Failure can be avoided
Not many websites are able to rank on the search engine and not many of them are able to gain some profits out of it. But when you have multiple websites, you need not depend on a single-point profit or branding, since you can go for other websites too, which will help you to reach the audience and keep running the traffic in your website. A multiple-site model can prevent and protect you from any technical issues in your website, no stopping of earning, and neither would your customers be interrupted from the online experience, and it helps you to create more space for new customers altogether.
Conclusion
Well, the point is, whatever company you are, whether you serve the businesses or the customers, or both, you need to remember that every business is different entirely. However, the entire SEO decision must be based on the business and the individual needs of your website. It is significant to understand the advantages and disadvantages of your decision, and then go ahead with the single -website option or multiple website options accordingly.
Remember, never bite more than you can chew- you will either choke up, puke out!