Advertising is crucial to make your business stand out in the crowded marketplace. Social media advertising, mainly Instagram ads, is getting popular among business owners as anyone can afford to run a campaign. You can run an Instagram advertising campaign at any price by availing of social media marketing services. But deciding the final price is quite tricky as you need to consider various factors.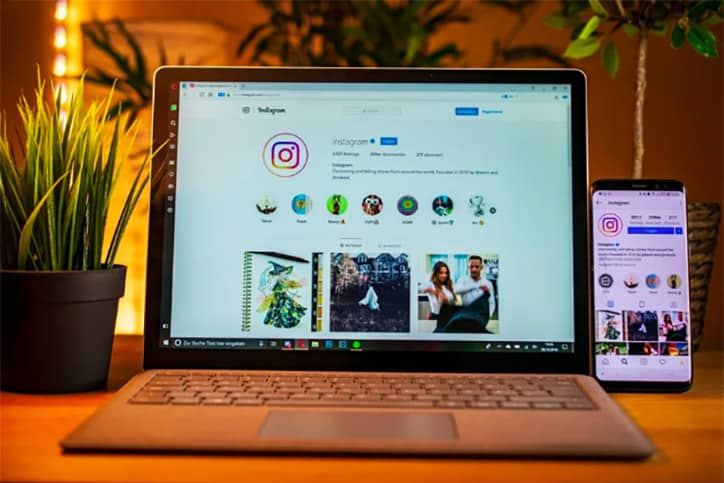 If you are planning to spend on Instagram ads, you are at the right place as this post outlines how much they should cost, factors affecting their price, differences with Facebook ad campaigns, how to run and optimize them.
Keep reading.
How Much Your Instagram Ads Cost?
The average price of Instagram ads varies (usually from $0.20 to $2.00 per click ) and depends on various factors(like the pricing model). If you want to pay only when users click on your ad, go for Instagram ads CPC. You can always select between CPC (may cost up to $3.00/click) and CPM ($7.00/thousand impressions).
When running Instagram advertising campaigns, you can always set a budget that saves you money. CPM tends to increase your Instagram advertising cost as you need to pay whenever anyone sees or views your ad. The total number of views is always higher than clicks. Once you start running a campaign for your business, you get to understand how much Instagram ads cost.
Why Should You Use Instagram Ads to Promote Your Brand
To increase your followers and generate leads, you should spend on Instagram ads for quick results. When you run an Instagram ad effectively, you can experience significant growth in a few months. Even after going through tough times amidst the COVID19 pandemic, businesses of all sizes and types have earned via Instagram story ads. You can post ads on your own or take the help of an agency to make profits.
Find below the statistics that reflect the contribution of Instagram ads to business growth:
Here are the key reasons to use Instagram ads for brand promotion:
Advanced Targeting
Instagram has more than 1 billion monthly users and ranks just after Facebook. Both these social media platforms are exceptionally capable of targeting data and implementing the same detailed geographic and demographic data. Facebook Ads work well because of advanced targeting as business owners can target different audiences.
You can reach the right people through your retargeting campaigns using Facebook's native audiences depending on behaviors, interests, or other demographics and custom audiences with SDK/Pixel, email lists, and other sources.
High Engagement Rates
Instagram is famous for its high organic and paid ad engagement. Images shared on Instagram receive 2.3% more engagement than those shared on Facebook. Brands on Instagram say that they have approximately 4% of their followers checking their content in comparison to Facebook's current almost non-existent organic reach. If you pay for Instagram ads, you can easily increase your customer reach and brand visibility.
All types of content perform well, but brands tend to see 38% more engagement with video advertisements. Images and videos are more effective as visual mediums to drive more engagement than text-based social platforms.
External Linking
Instagram does not allow users to add clickable links to organic posts. You can add a link to your message or caption. However, you will have to copy and paste the link into the browser or Instagram bio. Instagram advertising helps you to add external links, which allows you to add a destination URL to your website or other external URLs. To effectively track your website traffic via Instagram ads, you should use your domain as you must have Pixel installed there, whereas you may not have that on other website URLs, which you don't control.
Long Videos
Instagram Feed and Explore videos can be up to 1 minute in duration. While stories tend to be approximately 15 seconds in duration. When you run ads on feeds, explore, and Stories, you can get video content of approximately 2 minutes duration. You get the chance to spread information about your brand, its benefits, and features via your products and services.
What is the Cost of Instagram Ads?
Though Instagram and Facebook advertising work with the same Ads Manager, their advertising costs vary. Facebook is around longer with heavy data and more advertisement placements than its younger sister platform, but Instagram costs more than the former in certain situations.
Find below the different types of costs for Instagram ads:

Instagram Cost Per Click (CPC)
Instagram CPC ranges from $0.40 to $0.70 for all metrics. CPC considers all user clicks on an ad, including link clicks, likes, reactions, comments, and shares. Instagram CPC ranged from $50 to $0.95 in 2021 for ads with a destination URL.
Instagram Cost Per Engagement(CPE)
Instagram CPE tends to range from $0.01 to $0.05.
Instagram Cost Per Thousand Impressions (CPM)
Instagram CPM tends to range from $2.50 to $3.50 to improve the performance of your advertising campaigns and relevant ad sets. Facebook tends to have twice as many CPMs as Instagram. Instagram has more CPCs than Facebook.
Factors That Affect Instagram Ads Cost
Your Instagram ads cost on a variety of factors. Find some of the most common ones below:
Ad Value
Instagram directly affects the sponsored ads. You get into a bidding auction that evaluates the quality of your Instagram ad against your rival brands. They assess the winning bid depending on the total number of bids you fare against rivals, possible action rates, ad relevance, and quality.
These determinants help Instagram choose and run a winning advertisement depending on the bids. The effectiveness and outcome of your Instagram ads boost with the level of bids.
Target Audience
Instagram ad average cost also varies depending on the target audience. When you use Instagram for your business to reach your target audience or a rival industry, your Instagram advertising cost will vary.
An ad for a highly saturated industry like wellness will always cost higher than other industry niches. The cost of Instagram advertising increases with advertisers targeting a specific marketplace.
Audience Size
When you target a broader audience, you need to spend a smaller amount because of the less competition for a group of people. Once you narrow your target audience by reducing age ranges or geotargeting, it increases the price in competition. As audience retargeting is usually smaller in size, you can see the costs are higher in retargeting campaigns.
Advertising Objectives
The average cost of an Instagram ad depends a lot on your advertising motives. Do you aim to sell more products and services through your ad? If you invest in Instagram ads to increase your followers, this objective is known as engagement. Do you aim to sell more products and services through your ad? Then your advertising objective is called a conversion. If you invest in Instagram ads to increase your followers, this objective is known as engagement.
You should ask yourself how much Instagram advertising costs to your business rather than your cost on advertising. Engagement tends to cost less than conversion as the latter boosts sales. The CPC ads can be pretty expensive as a user action leads to conversions.
Ads Positioning
The placement of your Instagram ad affects the advertising cost. Instagram Story ads tend to cost less than ads displayed on users' Instagram feeds. Even the cost of Instagram-sponsored ads depends on their placement.
If you create an Instagram ad, you need to decide the type of Instagram ad. Here are the different types of Instagram ads:
Photos
Videos
Stories
Collection
Carousel
IGTV
Explore
Instagram Shopping
The ads above are placed in different positions and affect the Instagram ad costs. As some places get more visits and thus, cost higher. If you can't decide the type of Instagram ad to run, you can take help from an agency with years of experience running different kinds of such ads for other businesses.
Budget
Your budget largely affects Instagram ad costs if you are capable of spending a small amount of money. If your ad campaign or set is new, it takes longer to come out of the learning phase. The initial costs tend to be high before the system learns your campaign type, optimization motives, and how your audience interacts with ads. If your ads attract a high rate of engagement, Instagram and Facebook reward you with less costs over time.
Click-Through Rate (CTR)
When your ad has a low CTR, the cost increases as the system thinks there can be a certain disconnection between the target audience and the content you are texting in your ads. CTR strongly indicates if your ads resonate with your target audience. You should always am for a high CTR,i.e., 2%. If your CTR increases, your ad costs decrease.
What are the Differences Between Instagram and Facebook Ads?
Both Instagram and Facebook ads are popular and have their pros and cons. Before spending on Instagram ads, you need to know how they differ from Facebook marketing (Take a quick look at the image below to learn some differences between them).
So, let's discuss the key differences between them depending on certain factors below:
Written and Visual Content
If you are about to create an Instagram ad for the first time, you tend to have the slightest understanding of them. First, you need to ensure that Instagram is the perfect platform for online advertising for your business.
Instagram can be the right platform to run ads if your industry is travel, food, or fashion. Facebook can be a better platform if you run a consultancy or a company that interacts with the audience through written content.
Target Audience
When you target a niche audience, you tend to find them on Facebook as the Audience feature helps you access a variety of demographics depending on gender, interests, relationship status, age, and profession.
Facebook targeting features are more detailed than Instagram, perfect for advanced advertisers. Instagram is user-friendly, and easy-to-understand are, excellent for beginners.
Affordability
As an advertiser, you think Facebook or Instagram is more cost-effective. Since the engagement rate on Instagram is higher than on Facebook, running advertisements and CTRs tend to be higher on Instagram than on Facebook.
To determine the Instagram ads cost, perform a trial run and monitor your ad performance, including CTRs and engagement rates. If you run advertising campaigns on Instagram, you can learn its cost. To save money, you will have to invest in Facebook ads.
How to Post and Run Instagram Ads
To run ads on Instagram and get the desired response from the target audience, you need to know how to do so. You can advertise on Instagram from the app itself or through Facebook Ads Manager. If you are creating Instagram ads for the first time, it is advisable to do so via Facebook.
Follow these steps below to run ads on Instagram:
Create Your Business Page on Facebook
Build a Facebook page for your business at first. If you already have one, create a Facebook Business Manager account to manage your Facebook and Instagram ads.
Connect Your Facebook Page to your Instagram Account
You will have to switch your Instagram account to your business profile. Visit your Instagram profile settings and tap the triple lines on the top right corner of your screen. Tap Settings>Account>Switch to Professional Account and then select Business.
Once you switch to a professional account, you can run Instagram ads from your app or Facebook Business Manager. Go to Ads Manager from the Business Manager, click Create, and then select one of the objectives below:
Engagement
Traffic
Reach
Brand Awareness
Conversions
Views
App installations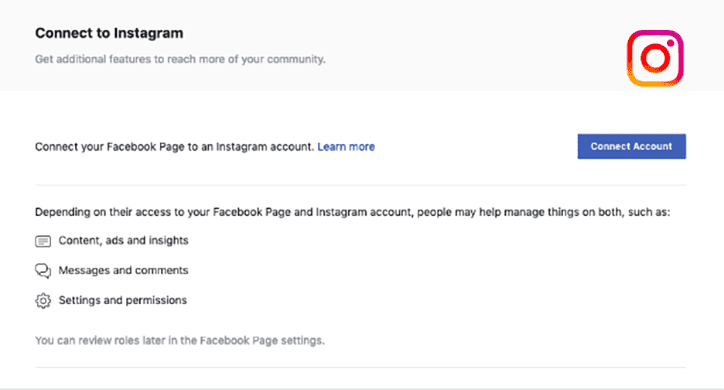 Then, name your campaign and choose the target audience by gender, age, and interests in the Audience section. Be general or specific when you choose the potential audience, as perfect targeting is important for a good ad relevance score.
Set a Budget and Schedule
Your Instagram ad budget can be on a per day or lifetime basis. To go for Lifetime, you should set Start and End dates for your campaign(check the image below). You can select if you want to pay charges for Instagram Ads CPM or Instagram Ads CPC and opt for automatic or manual bidding. As a beginner, you should go for automatic bidding as it allows the system to optimize your ads automatically for the desired results.
Decide the Ad Content and Format
You need to decide your ad content and format by specifying if you are posting a video, a single-image ad, or a carousel (multiple images). Write a catchy headline and add strong CTA buttons that match your advertisements.
Select Your Ad Placement
Below your "Instagram account" section, choose the account connected to your Fb page. Then, select the area where your ad should get displayed. You can choose to show your ad on both Instagram and Facebook accounts. To run your ads only on Instagram, check Instagram and uncheck other options. After choosing Instagram, you need to select the different types of ads and their placements.
The cost of Instagram-sponsored ads varies depending on different types of placements. Once you are okay with the Settings, you can click on Publish. When your ad is live, you get instant notifications. You can go through Facebook's detailed guide to learn how to create and post Instagram ads through the Ads Manager dashboard.
Tips and Tricks to Optimize Instagram Ads
So, now you have an idea about the cost of Instagram ads. But how to optimize your Instagram ads to get the desired outcomes? The Instagram ads cost can get quite high at times, and thus, many small businesses hesitate to invest a vast amount, fearing not getting a high ROI. So, now you have an idea about the cost of Instagram ads. But how to optimize your Instagram ads to get the desired outcomes?
But you don't need to fear the high ROI if you follow the tips below to optimize your Instagram ads:
Capture the Attention of Your Target Audience
As Instagram is mainly a visual social media platform, you can use enticing images and videos to attract the target audience's attention in the first two seconds after they see your ad. Since captions and other components are not as crucial as the main page, you should make sure your visuals appear and intrigue customers to take immediate action.
Once you spend time on a high-quality advertisement, it maximizes the cost of your Instagram ad and boosts ROI.
Add Trending and Relevant Hashtags
You can describe your brand in Instagram ads and boost customer engagement with various hashtags. But you need to add trending hashtags to your post as the common ones do not tend to get significant attention. The image below shows an Instagram ad with a hashtag(#optoutside).
Using relevant hashtags in your ad gets more exposed to target customers who are genuinely interested in your brand. Before adding hashtags to your ad, you should research the most popular ones by successful advertisements in the marketplace.
Identify the Perfect Time to Post Your Ad
After running your Instagram ads for at least seven days, you get specific data to scrutinize. Find out the time in a day when your ads received maximum customer engagement and experiment to publish your ads only during that time. If you do so, it decreases the Instagram advertising cost yet get the best results.
Instagram ad optimization demands a lot of time and experimentation. To get quick results, you need to be experimental with Instagram ad campaigns, monitor their performance, and work on them accordingly for better results.
The Bottom Line
Many business owners tend to get confused between Instagram and Facebook ads. Nowadays, business owners hesitate to use Instagram ads for their businesses as they are unaware of the cost and optimization techniques. You can find many free resources online that would help you learn how to post and run your Instagram ads successfully. If you implement the most effective techniques, you can extend your customer outreach and grow your business by running full Instagram ad campaigns.
You can also take help from social media advertising experts as they can estimate the average Instagram advertising cost for your industry niche and help you meet your advertising objectives. The experts can always run Instagram advertising campaigns to take your business to the peak.
You have understood about Instagram about Instagram ads cost, but it takes time to gather the experience for running a successful ad campaign. It's best to hire an Instagram advertising agency.