The third Sunday of June is celebrated as Father's Day every year. It is a time for everyone to celebrate the fathers and supporting figures in their lives. There are many tales related to the origin of fathers day, but the common known states that the day is marked to remember William Jackson Smart, the father of Sonora Smart Dodd, the founder of fathers day.
This year father's day will be celebrated on June 19, 2022. With time the worldwide celebration of this day has grown from being a small event to becoming a fun occasion when children try to spend more quality time with their fathers and father-like figures. It also presents companies with the opportunity to market their products along the sidelines of the celebration.
Unique Father's Day Marketing Campaign Ideas
As most consumers will be looking to find the perfect gift for their father, grandfather, son, and husband, it is crucial you use the best father's day marketing campaign ideas. Marketing will play a significant role in bringing new customers to your platforms and sending out your brand message. Here are a few marketing campaign ideas that you can follow this fathers day:
Create a Special Landing Page on Your Website
Share a Video Post
Host a Fun Contest
Create a Gift Guide
Use Data to Structure Campaign Ideas
Understand Your Audience
Connect With the Right Audience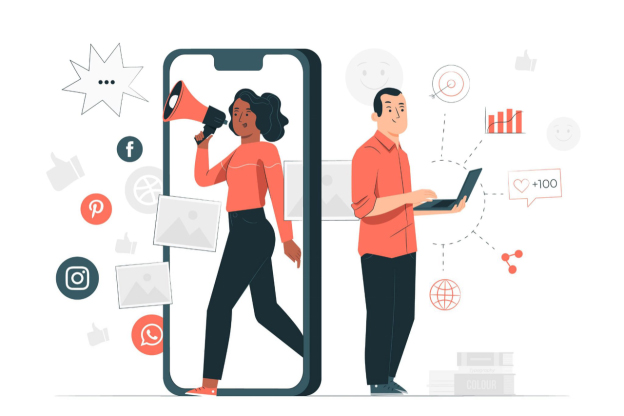 Create a Special Landing Page on Your Website
Get a special landing page designed for father's day. The page can have anything from curated products and guides to general information on the special day. If you have any events scheduled for fathers day, then it is best to mention those on this landing page. You can also allow the visitors to book a spot from the page itself.
Share a Video Post
Brands have understood the sensitivity of the occasion and have shown this with great marketing campaign ideas. If you are planning to start a fathers day marketing campaign for your business, then it is important that you understand the relevance of this day and the emotions associated with it first. You can create an attractive video post wishing people on a special occasion.
Host a Fun Contest
Hosting a fun contest is a great way to boost your engagement with customers. You host anything from an online quiz to physical activity as part of the contest. This also builds trust and confidence in the merchant-buyer relationship.
Create a Gift Guide
According to a recent survey finding, most of the father's day gifts were given by children, followed by women giving presents to their husbands. While designing campaigns for this special day, marketers must keep the user persona in mind and design relevant gift guides. Directly or indirectly, the goal of every marketing campaign is to get the job done for sales. It is important to consider the gifting trends for fathers day before you design a campaign. It will help you better position the message and add a relevant call to action (CTA) for the target group.
Use Data to Structure Campaign Ideas
Consumer spending for this father's day gifts is expected to be over $20 Billion, at par with last year's $20.1 Billion in sales. Despite growing concerns over inflation and economic crisis, this spending will be majorly driven by the emotional attachment people have with this day. You must take this data and other figures related to fathers day into account when preparing a marketing campaign.
Understand Your Audience
Marketers often misunderstand their target audience and frame marketing campaigns. Only after the campaign is set out in the open do they realize that the first thing they did was wrong- identifying user persona. During the fathers day celebration, it is common for children to give presents to their fathers. However, this is just a single part of the gifting scene as sometimes fathers also buy presents for their kids.
Connect With the Right Audience
In 2022, consumers are expected to increase their budget to gift 'experiences' such as special outings but will spend almost the same on giving clothing, personal care products, and sporting items. This can help you plan marketing campaigns accordingly for different kinds of products and services. With a planned outreach, you can connect with the right people in a way that does not strain them or your marketing strategy.
Also Read
How Customers Will Buy Fathers Day Gifts?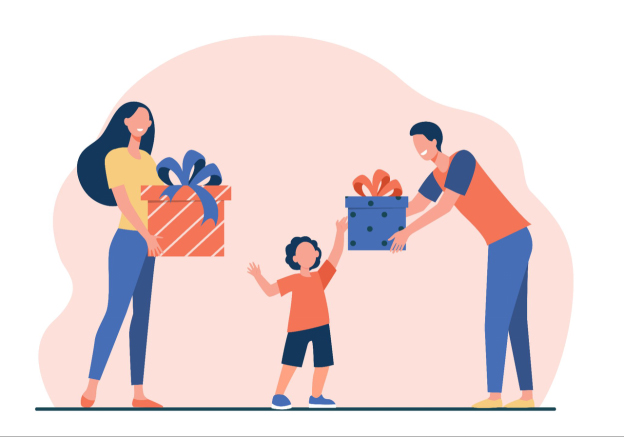 It is always important to know where your customers are headed to buy a product before you start placing advertisements and doing product placements. This increases the chances of customers considering your product or service. You might also get some sales done as the consumers are already out to buy gifts, and they will be happy considering your product along the way.
According to the NRF study, over forty percent of consumers will shop for gifts online, while about 34 percent will visit departmental stores. Specialty stores and discount stores will also receive substantial foot traffic. If you have an online store where you plan to sell fathers day gifts and other items, then do your online marketing efficiently. You can also hire an experienced SEO agency to do this for your business. Your online presence is more likely to excel with their knowledge and expertise.
How to Use Smartphones for Increasing Sales?
Smartphones and the internet have become more accessible in the past few years. So much so that even kids these days have a smartphone with an active internet connection. Given the obsession with smartphones among today's generation, they look up to everything on their phones. Even if they do not intend to buy online, smartphones serve as a great medium to do research on a product and compare prices.
People also look up addresses, timings, and updates related to local stores on the internet. While this saves a lot of time for consumers, it also presents businesses with the opportunity to market themselves via mediums related to the smartphone.
Here are 3 ways you can market via smartphones-
Link SMS Marketing With Your Website
Brands often use SMS marketing to reach out to their customers. However, the effectiveness of this technique has declined over time, given the short attention span of modern consumers. You can insert a short link to your website, product page, or campaign page in the message. It will also allow consumers to directly visit your website and make a call.
Gamify Your Buying Process
Gamification of the purchasing process has gained immense popularity in the past few years. Brands have started building new-age funnels and game modules to keep customers engaged throughout their buying process. You can do something similar to attract the attention of your target audience.
Use Apps to Your Advantage
Mobile applications present an easy way to retain customers in the modern era. You can send in-app notifications, place ads, and do much more to bring customers to your target page. Even if you do not have an app yet, placing ads on other popular apps could be a good idea.
Conclusion
Father's day presents your business with an opportunity to market itself on the sidelines of the celebration. Using father's day marketing campaign ideas shared in this blog, you market your products better along the sidelines of the celebrations.
Frequently Asked Questions
How can I market on Father's Day?
To market your products or services on fathers day, you can use any of the following strategies:
1. Create Useful Fathers Day Guides
2. Introduce Limited Time Offers
3. Work on Search Engine Optimization
4. Use Storytelling to Convey Brand Message
5. Launch a Fathers Day Contest
When should I start advertising for Father's day?
You can start advertising for father's day anytime between two to four weeks in advance. However, you must always step up your efforts as the day comes near. You can start long-shot campaigns a few weeks in advance and work on instant reach during the last week.
How do you promote Father's Day?
Here are 5 Father's Day Promotion Ideas to Try this Summer
1. Send personalised wishes to your customers.
2. Give a token of appreciation to dads who visit your store on father's day.
3. Place dad-centric gifts on front shelves.
4. Introduce special discount coupons for dads.
5. Start a digital campaign targeting fathers and children.