The Search Engine Optimization (SEO) industry is worth $65 Billion according to Search Engine Land. The time that SEO was considered a passing trend has disappeared fast. Now even the non-techie modern entrepreneur understands the importance of online and search engine traffic.
There are many SEO tools that can help you with your quest for free ongoing organic search traffic but it can take time and money to sort the wheat from the chaff. Thankfully we have put together a list with 15 of the best SEO tools for 2022 in the form of an infographic so it is easy to the eye and mind. You can use these tools to improve your local SEO, ecommerce SEO and national SEO or can hire our SEO Consultant to do the same for you.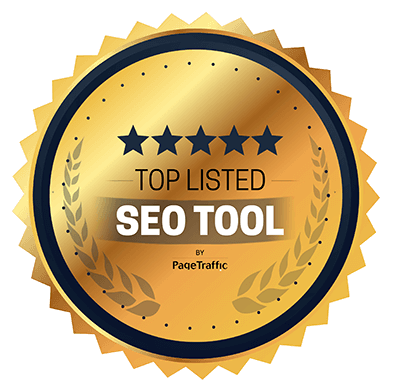 Here is the category wise SEO tools listing:
Keyword Research:
The Keyword Planner is a major part of the Google Adwords advertising platform. It allows users to research and analyze the lists of keywords with their search volumes.
2. SEMrush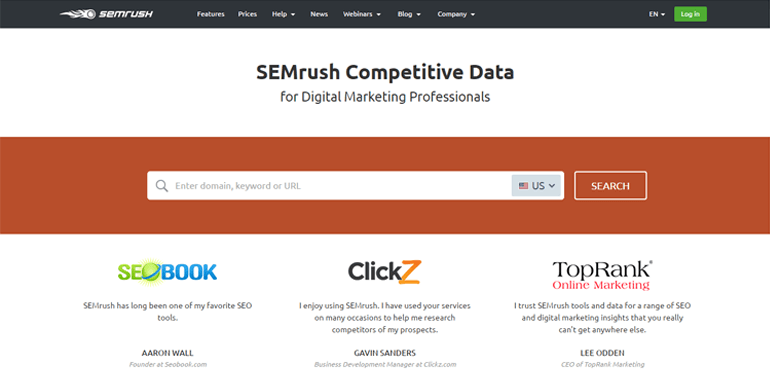 It's is an online SEO tool designed for taking a look at a domain's position in search, as well as the ranking of the keywords and other related keywords that might generate more traffic.
SEO PowerSuite is a multifunctional toolkit of four independent SEO tools that literally let you perform any kind of SEO activities. Such as, you can audit your website for any kind of on-page and technical issues, manage backlinks, do keyword keywords, and track your positions in real-time. SEO PowerSuite also lets you monitor your SERP competitors to always stay aware of their actions.
4. GrowthBar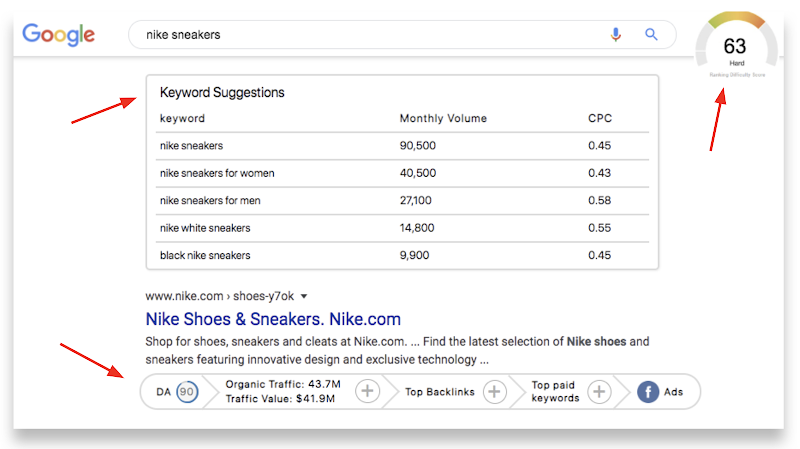 GrowthBar is a simple chrome extension that gives you instant access to critical SEO data points about any website and unlocks the growth channels and keywords that are working for them.
The tool allows you to explore best performing keywords, keyword ranking difficulty score, domain authority, backlink data, page word count, Facebook ads and more.
GrowthBar makes it stupid simple to execute SEO and grow organic traffic.
Technical SEO:

The Screaming Frog "crawls" through your whole website and creates a list of all your internal pages. It keeps a track on the crawl level, internal and outbound links per-page, keyword elements like title and description and their lengths and the HTTP status codes. The new version is a delight to use and comes with some power packed features.
6. DeepCrawl
One of my favourites, DeepCrawl will crawl any website to the deepest level and provide accurate information about a variety of topics. They categorize the information by indexation, content validation universal and site explorer. It is an incredible tool to help track all the technical issues that might be preventing the website from doing better in the SERPS (Search Engine Result Pages).
7. Woorank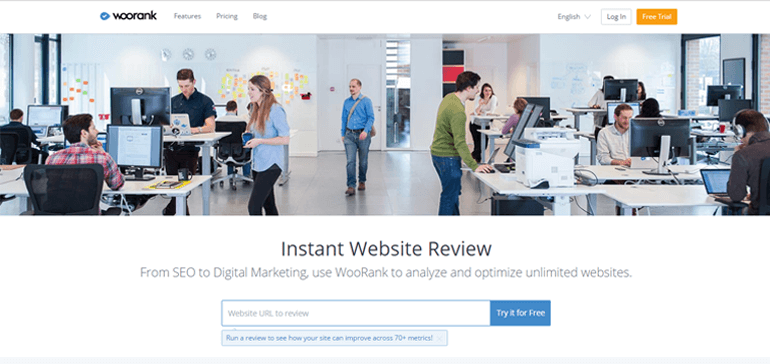 Its designed to allow website publishers and marketers evaluate the SEO-friendliness and other aspects of their websites, free of charge. It evaluates websites based on 50 criteria in an automated fashion and provides helpful SEO and other tips.
Backlink Monitoring And Analysis:
8. Ahrefs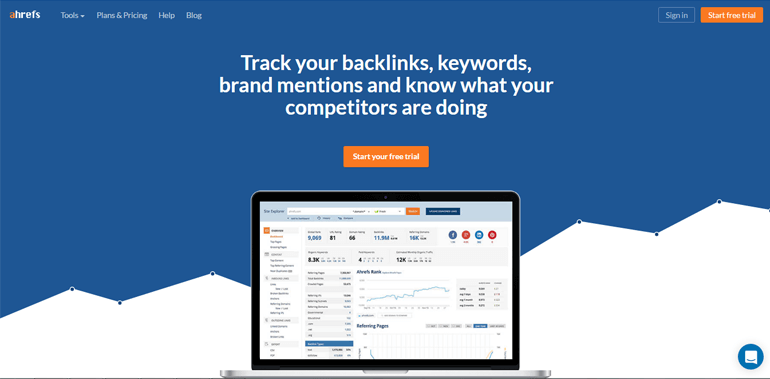 It is a link research tool used by digital marketers around the world. A well-known tool set for backlinks and SEO analysis, Ahrefs currently stand out from the herd of other similar services by the largest base of live links, huge index and the best speed of index updates.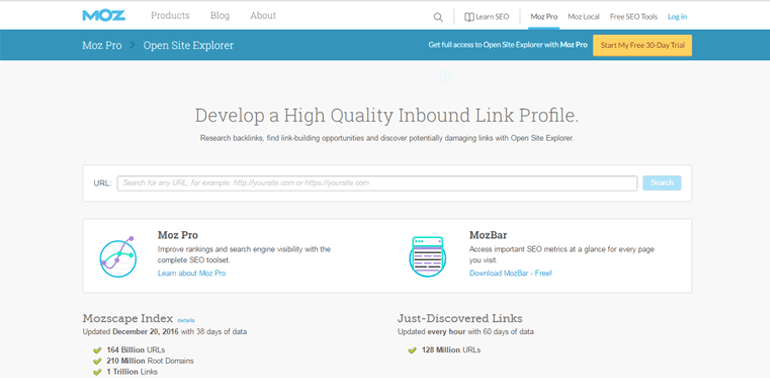 Developed by Moz.com, Open Site Explorer is an optimization tool which can also be called as a search engine for links. It helps one to track the links leading to their website. It shows stats such as overall link counts and a count of domains that link to a URL, along with anchor text distribution and more.
10. Majestic
Claimed to be The planet's largest Link Index database, Majestic's Backlink Checker tools are recognized as World Class, based on the world's most comprehensive back-link data crawled from all over the world.
Link Building: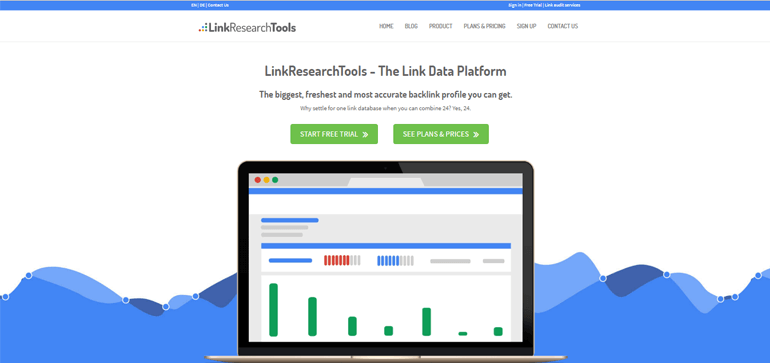 Kind of a swiss knife, Link Research Tools is one of the best internet marketing tools that provides unique features like a full aggregation of 24 sources, re-crawling, and validation of all links.
12. Ontolo

Ontolo is designed to find link prospects based on topic, link types and phrases you provide. Ontolo not only made their SEO tools for beginners but also for hard core advanced users, so irrespective of your level; you can use their tools to their maximum capacity.
13. Whitespark
Improve your rankings and uncover the best link opportunities with the Link Prospector. Discover 1000s of link building & outreach prospects in minute with the help of Whitespark link prospector and citation tools.
Rank Tracking: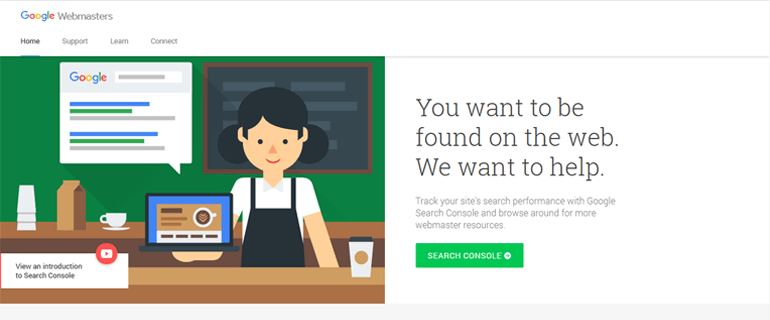 In GSC, you can go to Search Traffic > Search Queries which shows keyword queries bringing users to your site, as well as the number of impressions, clicks, and CTR you're getting for each keyword. You can even see your average position for keywords
15. SE Ranking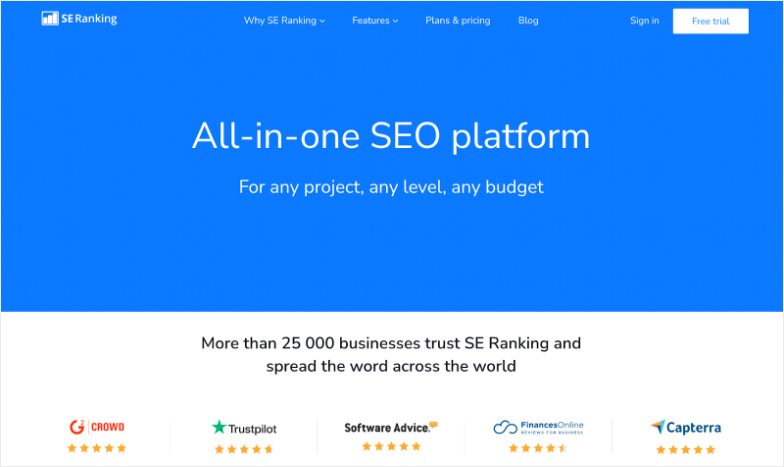 SE Ranking is an all-in-one SEO management tool that is useful for a website audit to get the list of all pages and automatically check for technical issues, keyword research to get direct match keyword ideas and also similar search queries, managing backlink profiles and get ideas of where you can get backlinks from, and spying on your competitors. However, probably the best feature of SE Ranking is its Rank Tracker, with high accuracy and the ability to track keywords in any location.
16. Authority Labs
Its a premium keyword tracking tool .Its basic features are ability to tracks Google, Bing, and Yahoo SERPs, Views estimated search volume for your tracked keywords, views daily ranking charts for a selected keyword.
Conversion Optimization:
17. Plerdy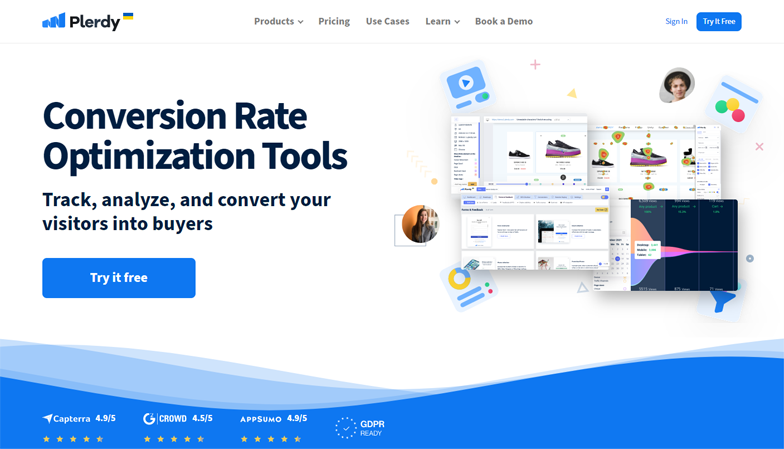 Plerdy is a conversion rate optimization platform for SEO specialists, marketers, UX experts, and website owners. With Plerdy, it's easy to track, analyze, and convert visitors into buyers.
It allows studying different aspects of user behavior to get a full picture of how people navigate your website. You can record user sessions, collect clicks, scrolls, or other interactions, track specific actions, detect conversion bottlenecks, and more. Plerdy also offers automated SEO analysis for websites that need to enhance their search ranking. It helps you both engage more visitors through organic search and nudge them into conversion with optimized web design. You can also measure sales performance by learning how every website element affects purchases.
Plerdy offers dozens of useful reports that summarize the data automatically collected with the tool. They are highly intuitive and highlight the points to improve and valuable statistics. The Plerdy team also offers a blog with valuable information for marketers.
This tool has a forever-free plan and premium subscriptions. You can use Plerdy for a small business with moderate needs (starting at $23/month) or choose the enterprise plan with custom pricing and capabilities.
Top features: Heatmap, PopUP Forms, SEO checker, Session Replay, Event Tracking, Sales Performance, Conversion Funnel
Frequently Asked Questions
What are the top 5 Google SEO tools that you can use for free?
Here are top five SEO tools by Google:
1. Google Trends
2. Lighthouse
3. Page Speed Insights
4. Safe Browsing Tests
5. Test My Site
Are SEO tools worth the investment?
SEO tools surely help your SEO endeavors. SEO tools help with your website running smoothly. They highlight any problems with the site so you can address them quickly and efficiently, which will help optimize rankings in search engines.
What is the best SEO tool?
There are many SEO tools that have their own useful features. There can't be just one tool that does it all. Here are some most powerful SEO tools?
1. SEMRush
2. Ahrefs
3. Moz
4. Google Keyword Planner
5. Spyfu